Audio and headphones
Explore more
Smart Sound Multi-Room
Smart Sound Multi-Room
Smart Sound fills your home with music. Start with one speaker, then add more for each room.
Use your home WiFi network to stream songs from your devices, online services or compatible CD and vinyl players to your speakers. Pair a sound bar with Smart Sound speakers and a wireless subwoofer for virtual surround sound.
A Smart Sound system can be your radio in the kitchen, Hi-Fi in the bedroom and home cinema system in the lounge. Set the tone at parties by playing the same song everywhere, or give everyone in the household a personal soundtrack.
Use compatible speakers, sound bars and wireless subwoofers from the same brand to build your ideal Smart Sound system.
View all smart sound multi-room HiFi systems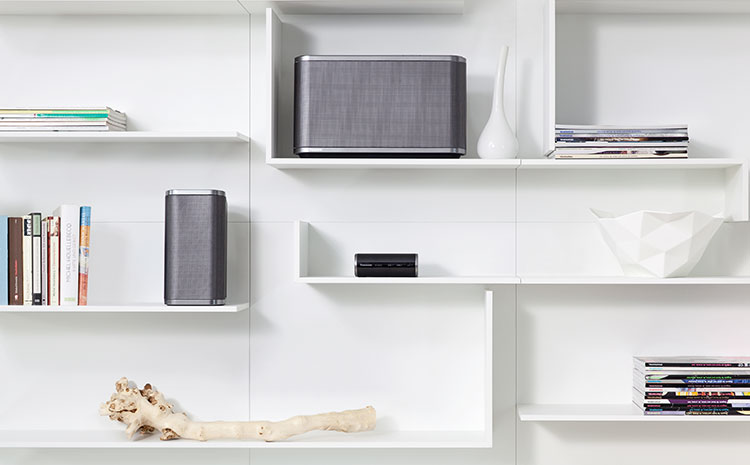 Dolby Atmos
Home Cinema