NEFF Kitchen Appliances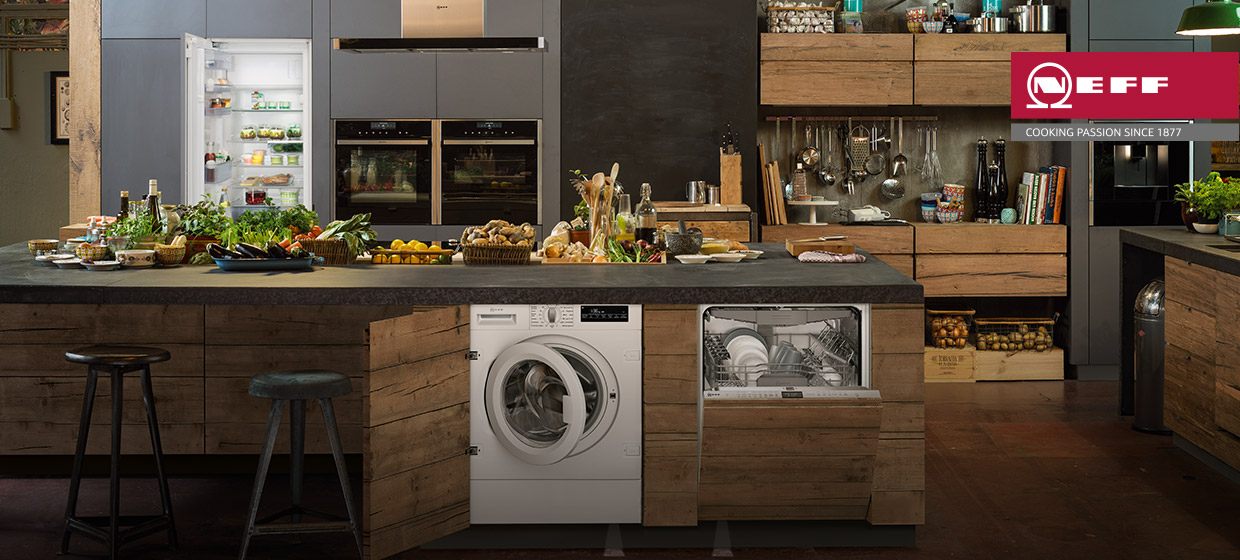 NEFF HOME APPLIANCES.
INSPIRING YOUR KITCHEN CREATIVITY.
Let your ideas run wild in our kitchens and let our products
inspire you to stretch your imagination.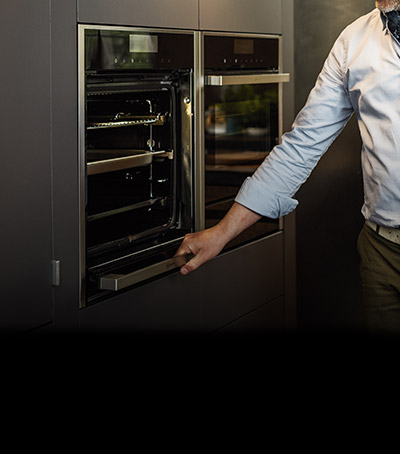 OVENS
The NEFF oven range offers solutions to suit all of our customers' varying requirements.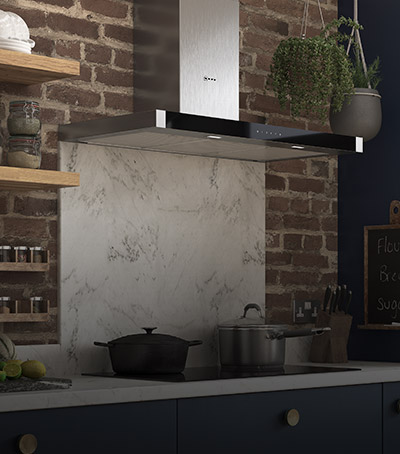 HOODS
NEFF hoods are designed to cater to every cook's needs. Efficiently and silently.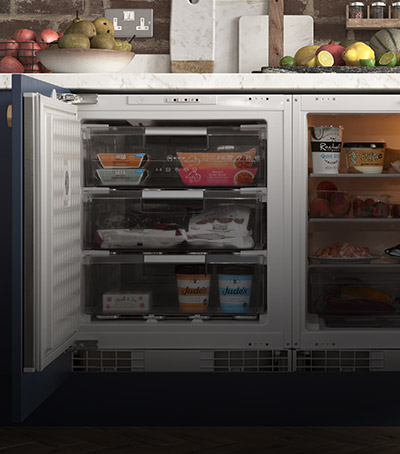 COOLING
With a cooling range that offers flexibility, NEFF has something for everyone.
DISHWASHERS
NEFF has a program for every occasion. Your pots, pans and dishes will come out glistening.

NEFF KITCHEN IDEAS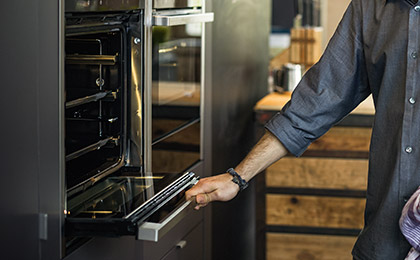 Slide&Hide®
Our Slide&Hide® doors give you better access to your food. Gets you closer to your cooking. With the smooth closing motion the door is not only helpful but stylish as well.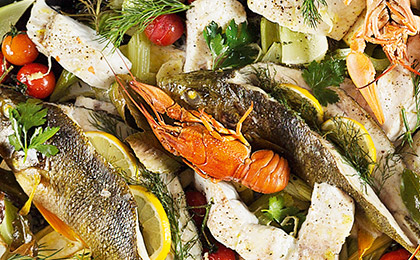 CircoTherm®
Cook several dishes at once with even cooking and no intermingling flavours with CircoTherm®.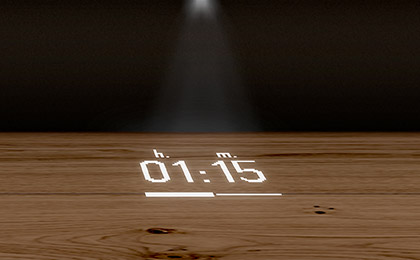 TimeLight
NEFF's TimeLight is projected onto the floor giving you the ability to see how long is left on your cycle without any hassle.
Smart Kitchens with home connect
By using our Home Connect app, you have the ability to take your cooking to the next level. Connecting your Fridge, Ovens, Washing Machines as well as other Kitchen appliances give you the ability to control them with just a touch of a button through the app.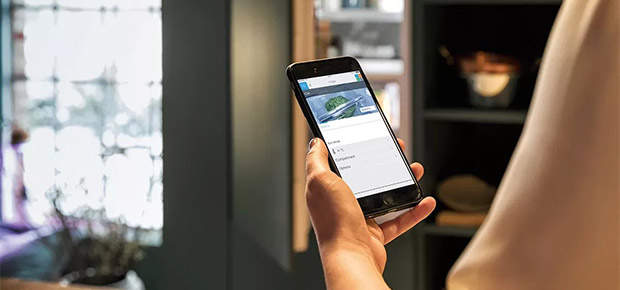 With home connect, on the way back from the shops you can turn on your oven so it's preheated and ready to use when you need it to be. You will also get a notification when your food is ready to be taken out of the oven.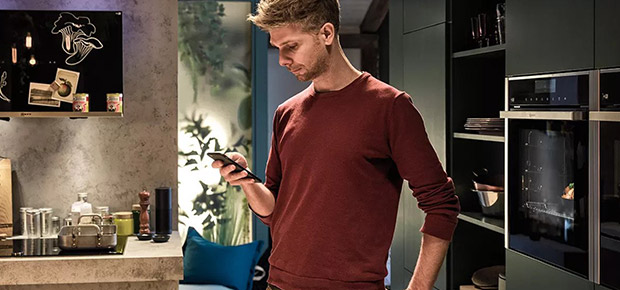 Remote Diagnostics
If your Home Content product develops a fault, everything you need to tell our engineers is in the app, with this information we can work out what's wrong with your appliances without looking at it. This means when the engineer comes to fix it, they only need to come out once!

What type of a Cook are you?
Chose from our different ranges to suit your kitchen needs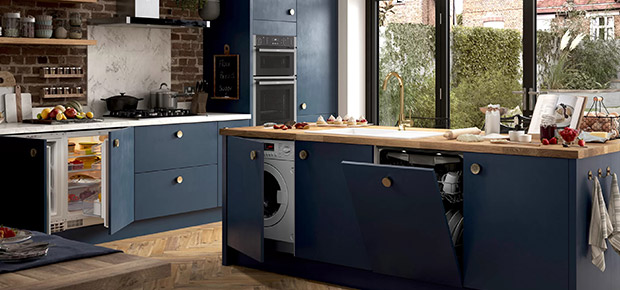 Cooker or Baker?
The newest selection of N50 Products allows cooks to get creative with their cooking. They are designed with a traditional dial control and the N50 Slide&Hide® Oven collection offers the users feature and functions to inspire and allow the chef to create anything they want.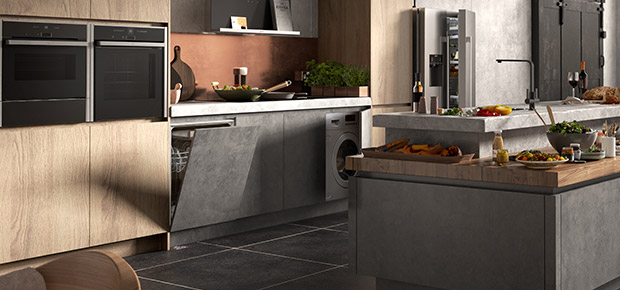 Innovator or Experimentalist?
The N70 range of product, is stylish and includes a range of new feature and functions. This range is ideal for anyone who likes to experiment with new ingredient and flavours. Test the limit with the new N70 Collection!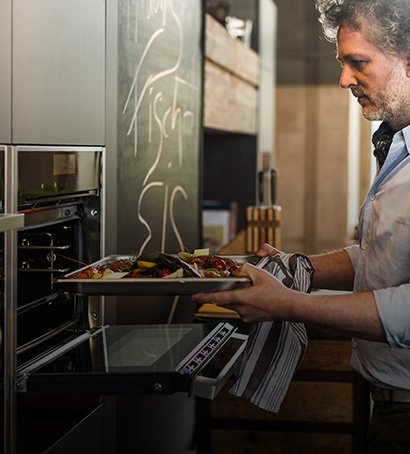 COMPACT OVENS
NEFF Compact Ovens provide cavity space with a premium design.