This buying guide has everything you need to choose a desktop PC you'll love.
Desktop computers are available in a wide range of specifications and designs. To make it easier for you to pick the perfect one, we've highlighted and explained some of the most important things to consider before buying.
If you still have questions, would prefer to speak to someone in person or want to see the latest PCs firsthand, why not call into your nearest store and speak to one of our knowledgeable colleagues.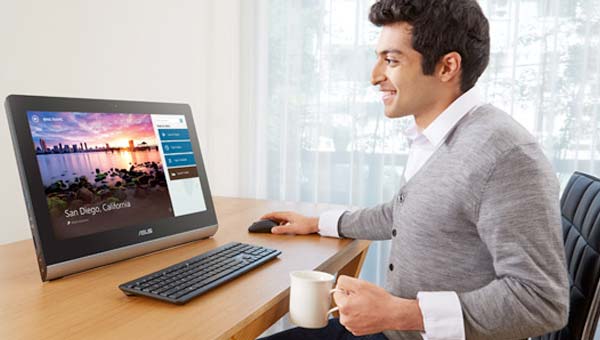 Contents
Operating system
The operating system of your PC determines the way it looks, how it works, and the type of software you can use. There are three main operating systems, each with their own benefits and drawbacks.
Form factor
Not all desktop PCs are just big boxes that sit under your desk. There are different sizes and types (which are known as form factors) of desktop PC. Each one has its benefits.
Processor
The processor is the brain of your PC. Whenever you click, move your mouse or a program does something, the processor makes it happen. Any software you buy comes with a minimum set of requirements that the processor must meet or exceed. On our product pages we give you all the information you need to check whether a laptop has a suitable processor.
Memory
Random-access memory (RAM) is an important spec to consider if you're looking for a high-performance PC. Memory (RAM) has nothing to do with the amount of documents you can save - this is what the storage is for.
Storage
PC storage is the place where all of your documents, photos, music, software and apps go when you save them. There are three different types of storage available on desktop PCs; each with their own benefits.
All-in-one screen size
All-in-ones are available with a variety of different screen types.
Other things to consider
Once you've decided on the main specs, there are a few other things you might want to think about.
You might also need...
Once you've decided on the main specs, there are a few other things you might want to think about.
Jargon buster