Switch

to Chromebook.

Chromebooks are laptops that run Chrome OS — the fast, simple and secure operating system built by Google.

What is a
Chromebook?
Watch this video to learn even more about the new way to laptop.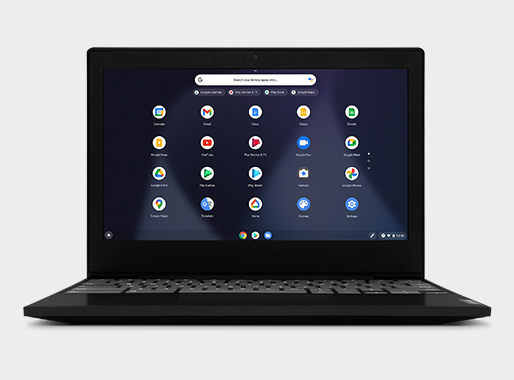 Meet
Chrome OS.
Chrome OS is tailor-made to run on Chromebook hardware. Chromebook hardware is manufactured by leading brands like Samsung, HP, Acer, Lenovo, and ASUS.
Google collaborates closely with these partners to make sure that every Chromebook has built-in security, boots up and performs fast, and stays easy-to-use.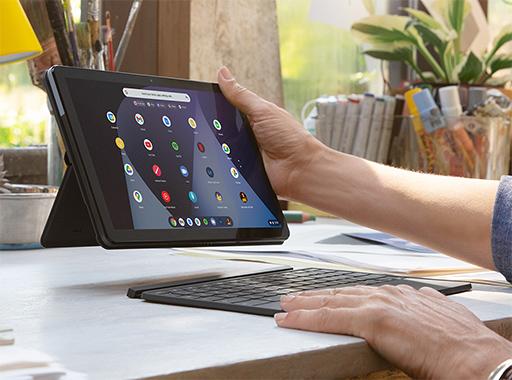 Simple

setup.

Setting up your new Chromebook is easy. Just log into your Google Account and you'll find all of your Google Drive files and Chrome preferences on your new Chromebook.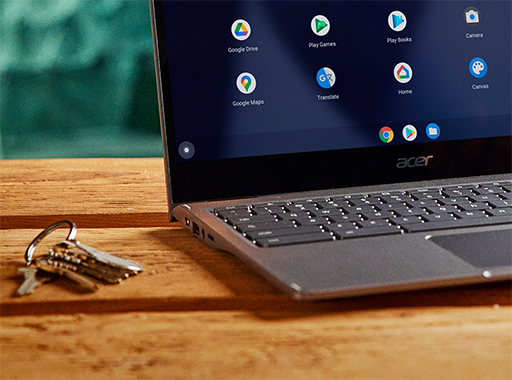 Security,

built in.

With features like built-in virus protection and the Titan C Security Chip, Chromebook keeps your data protected. Plus, Chrome OS keeps different software on your Chromebook separate through a security approach called Sandboxing. So even if you somehow land on a malicious site, the rest of your computer is designed to stay secure.
"Chrome OS + Chromebook = efficiency + great battery life.
Chromebooks age well."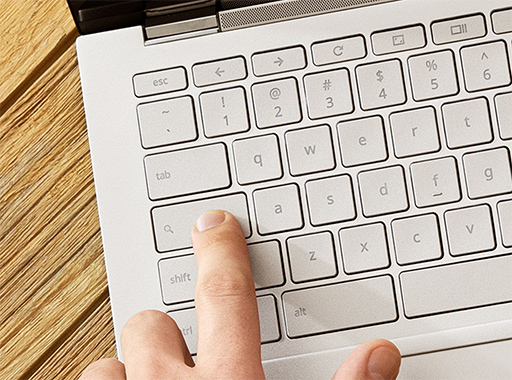 Meet the

Everything Button.
It's a button that helps you find what you need, fast. Like files. And apps. And answers online. Press it, and get what you need - all from one place.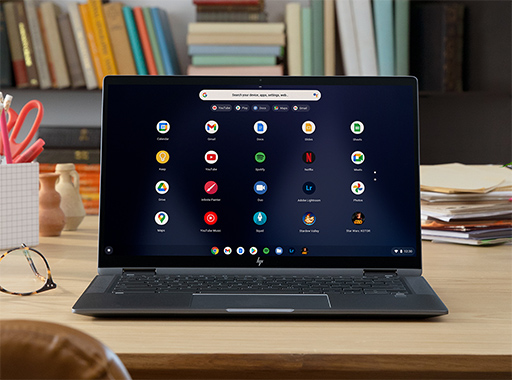 Apps for
work and play.
Do all the things you need to do on your Chromebook using apps from the Google Play Store. Be more productive with apps like Microsoft® Excel®, PowerPoint®, and Word. Express yourself creatively with apps like Concepts and Adobe® Lightroom®.

Chromebooks work seamlessly with productivity apps like Microsoft® Word and Excel®.1
1 Additional functionality available with a Microsoft 365® subscription. Microsoft®, Excel® and PowerPoint® are registered trademarks of Microsoft® Corporation.
You'll find the storage space you need for your files, photos and videos on Chromebook.2 Safely store them on your local hard drive or on the cloud, with 100 GB of cloud storage on us for a year on your new Chromebook.

2 Google One storage is shared storage across Google Drive, Google Photos and Gmail. Offer expires 31/01/2022. New Google One members only. Visit chromebook.com/perks for full terms and conditions.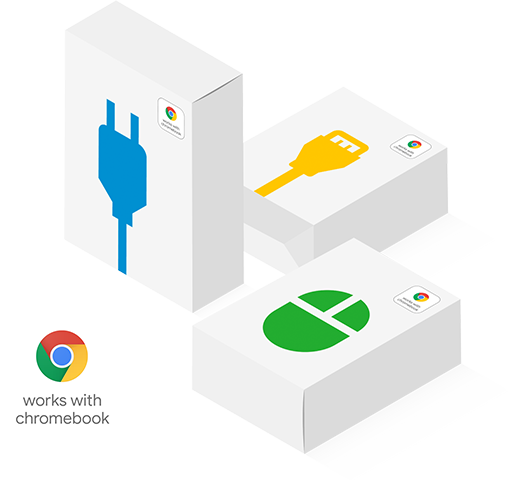 Works with


Chromebook.

Your Chromebook is designed to do more, which is why it's so easy to customise one to suit your needs.

Look for the Works With Chromebook badge on accessories like mice, keyboards and cables, to find products that will work seamlessly with your Chromebook.
Chromebooks

come with perks.
Get 3 months of
Stadia Pro on us.
Instantly play your favourite high-quality video games like PUBG, Destiny 2 and more on your Chromebook. Stadia Pro is £8.99 a month after the trial. Cancel anytime.3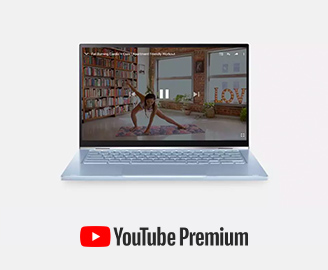 Get 3 months of
YouTube Premium on us.
YouTube Premium is your gateway to millions of YouTube videos, all ad-free, and includes access to YouTube Music Premium so you can listen to chart-topping artists without interruptions. £11.99 a month after the trial. Cancel anytime.4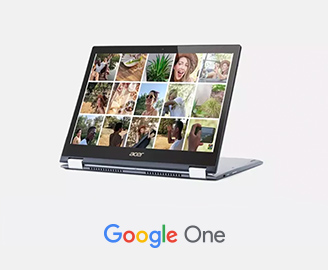 Get 100 GB Google One
storage on us.
Get 100 GB of storage, access to experts and more – all in one shareable plan. £1.59 a month after the first 12 months. Cancel anytime.5
3 Offer expires on 30 September, 2021. Code must be redeemed by 31 December, 2021 at chromebook.com/perks. This offer is only available on Chromebooks released June 2017 onwards. Subscription auto renews unless cancelled. Visit g.co/stadia/subscriptions. Terms apply. 4 Open to participants who have purchased and activated a Chromebook by 15/01/2022. New users only (no past trial of YouTube Premium, YouTube Music Premium, YouTube Red or Google Play Music). Redeem before 31/01/2022 at chromebook.com/perks. Form of payment required. £11.99/month after trial, billed on a recurring monthly basis. Cancel anytime. No refunds for partial billing periods. Full terms at youtube.com/premium/restrictions.
5 Redeem by 31/01/2022 at chromebook.com/perks. £1.59 a month after the first 12 months. On the date your offer ends, your paid subscription will begin, and your payment instrument will be charged until you cancel your subscription. To avoid being charged, you must cancel before the end of the offer period.