New customers only. T&Cs apply.
3 month trial
Audio (excludes Apple and Beats), Mobile (excludes Apple), All other Smart Fitness and wearables, TV's, Multicookers, Grills & Airfryers, Juicers, Blenders & Food Processors
6 month trial
Exclusive to all Samsung Fitness wearables
How it works
1
Choose your product(s)
Spend over €119 on selected tech instore or online.
2
Keep an eye on your inbox
Within 5 days you'll receive and email with your link to redeem your free Fiit subscription.
3
Click and enjoy
Click each link to open your unique offer page, where you can activate your subscription.
Need help? Check our FAQs
What's included?
Any product over €119 on selected tech instore or online within the following categories:
Bring the gym home with the #1 rated fitness app.
Connect with friends and train stronger together.
#TrainStrongerTogether
Unlimited access to 700+ workouts with the most in demand personal trainers.
Meet your friends in live leaderboard classes and challenge them to Fiit Club — the most effective home workouts on the planet — scheduled 60 times daily!
Work up a sweat without disturbing your neighbours with low impact (not low intensity) workouts.
Go hard at home with HIIT, strength training and combat classes.
Switch off from the chaos in our Rebalance studio — we have Yoga, Pilates and Breathwork to keep your mind calm and clear.
If you're new to fitness and just want to get moving, head to our entry level classes.
Try something new and stay strong at home:

Master a headstand with Chris Magee.
Learn yoga with Fearne Cotton's Feel Good plan.
Take on Gede's Core 360 Pilates series.
Take your weight training to the next level with WIT Head Coach Gus.
Discover the amazing benefits of Breathwork.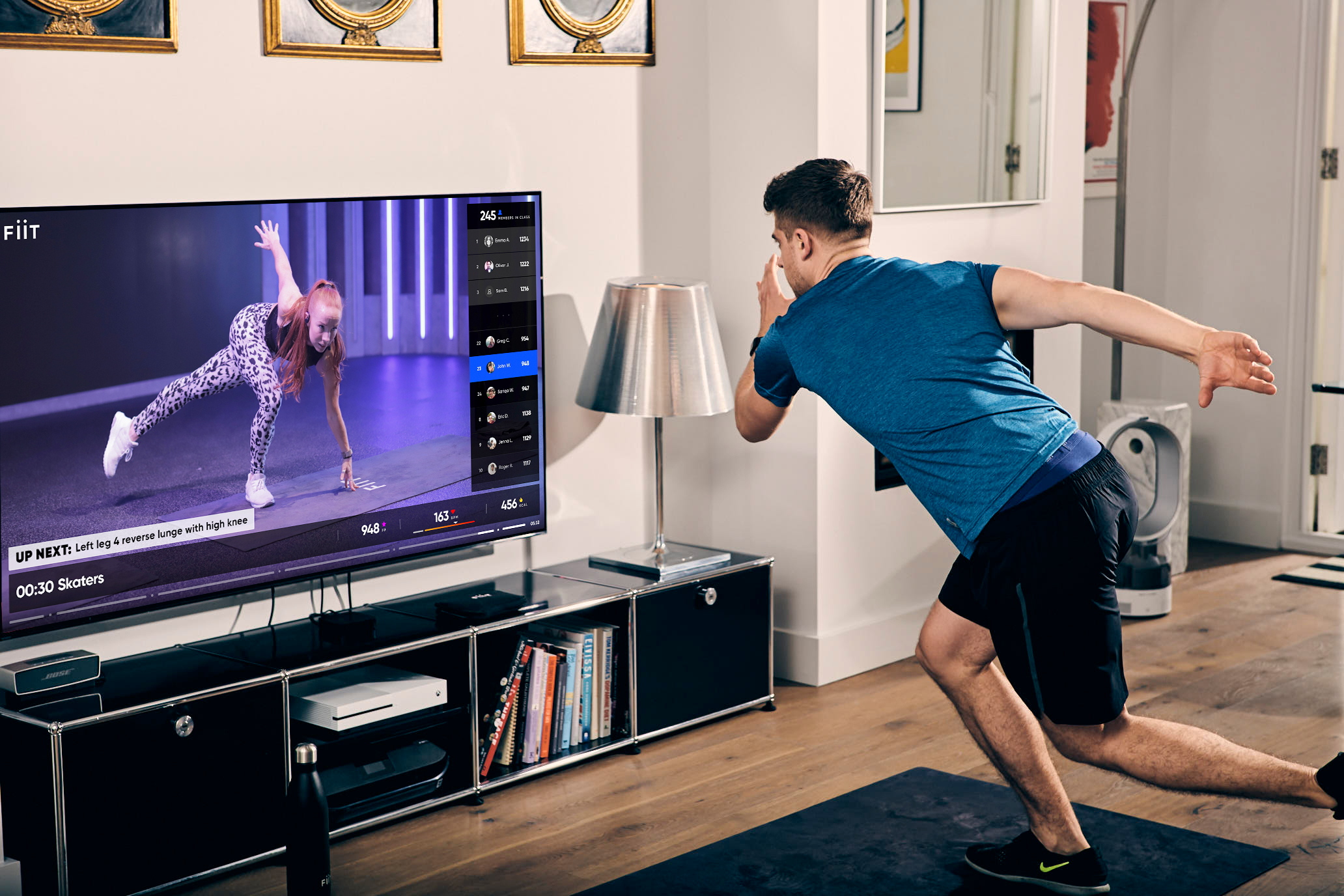 Fiit offer FAQs
Fiit FAQs