Coffee machine buying guide
Find the perfect coffee machine for you
Our morning pick-me-up comes in all tastes, styles and sizes. So, whether you like a creamy cappuccino or a strong espresso to get your morning going, this guide has all the info you need to choose the right coffee maker for you.
Look out for the 'Our Experts Love' range to find everything from the best barista-style machines to the simplest espresso makers.
And of course, if you want to see what's on offer for yourself, come down to one of our stores and we'll be happy to help find the right appliances for you.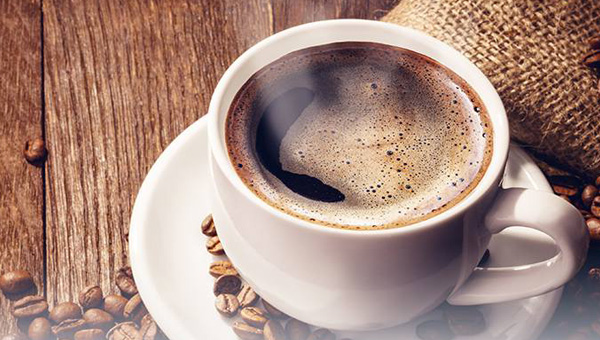 Contents
Coffee pod machines
For those who strive for good quality coffee but don't want the mess or hassle, a coffee pod machine is the perfect solution. Pod machines use vacuum sealed pods filled with delicious fresh coffee, with one pod making one cup. As well as a range of popular coffee drinks such as espresso, Americano and cappuccino, coffee pods or capsules come in an array of other flavours such as hot chocolate, chai latte and iced tea. Some pod machines use barcode readers to automatically identify your beverage, selecting the best settings for the drink.
Espresso coffee machines
Espresso machines provide great flexibility, letting you get creative in your quest for the perfect crema. Espresso machines use widely available pre-ground coffee, or you can grind your coffee to the coarseness you require using a grinder (see coffee accessories). You'll feel like a barista as you carefully pack the coffee into the tamper before creating beautifully intense espressos, lungos or ristrettos.
Bean-to-cup coffee machines
Bean-to-cup machines provide a premium experience, creating a huge range of espresso-based drinks at the touch of a button. These all-in-one machines use whole beans and are perfect for those who love variety but want more speed and convenience than offered by an espresso machine. Once you've filled the coffee machine with beans, water and milk, each coffee will only require you to press one button. They also allow you lots of freedom with the ability to customise the coffee strength, water temperature and more.
Pump espresso machines
Create barista-style coffee at home using your favourite ground coffee or ESD pods with an espresso machine, from creamy cappuccinos and lattes to luxurious espressos, macchiatos and more.
Filter coffee makers
Filter coffee machines come in different cup volumes and are very easy to use. Water simply drips slowly through a basket of ground coffee to infuse in a pot or carafe. There's no need to boil the water first. Filter coffee machines usually have thermos pots and hot plates to keep the coffee warm.