Washing machine buying guide
With a ton of different features, types and cycles, buying a washing machine can put you in… well, a bit of a spin. So to help, our Tech Experts compiled this guide to cut through the jargon and show you step-by-step what to look for. Let's get started!

When it comes to buying a washing machine, whether it's because you're moving to a new house or because your old machine has finally given up, you're bound to be asking yourself "which washing machine should I buy?" Well, there are three types to choose from:
What is a freestanding washing machine?
A freestanding washing machine stands on its own, letting you fit one pretty much anywhere there's a connection. You can stack it, store it under a counter or keep it as is. They're also easier to move from one spot to another and vary in size a lot more than integrated ones, so there's a bit more choice.
Shop freestanding washing machines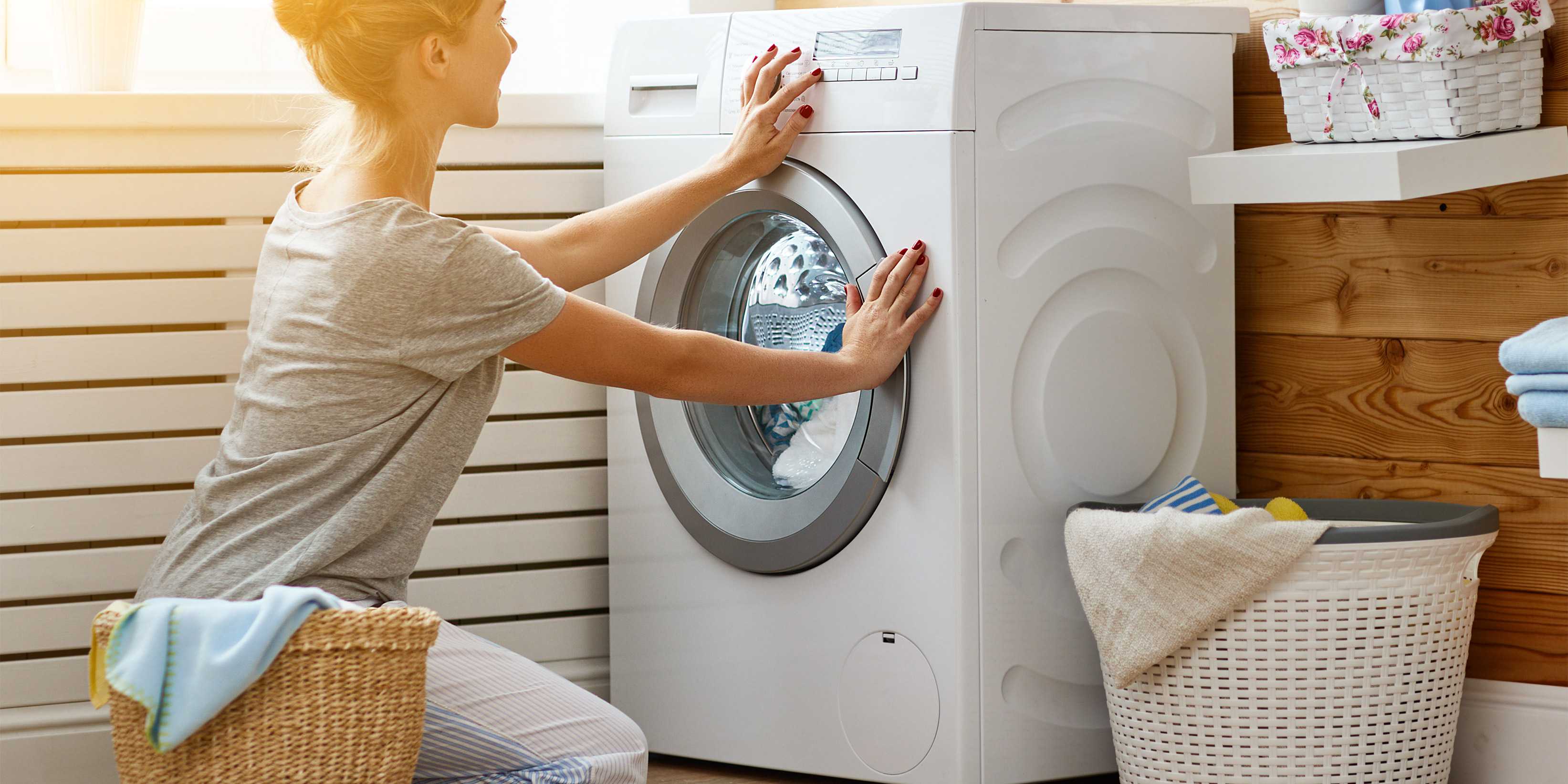 What is an integrated washing machine?
Want something you can easily hide away? A built-in or integrated washing machine is designed to slot into its own cupboard or under-counter space so it stays out of sight. Most will be built to fit standard cabinet sizes. But it's still important to measure carefully if you want the best integrated washing machine for your space.
Shop integrated washing machines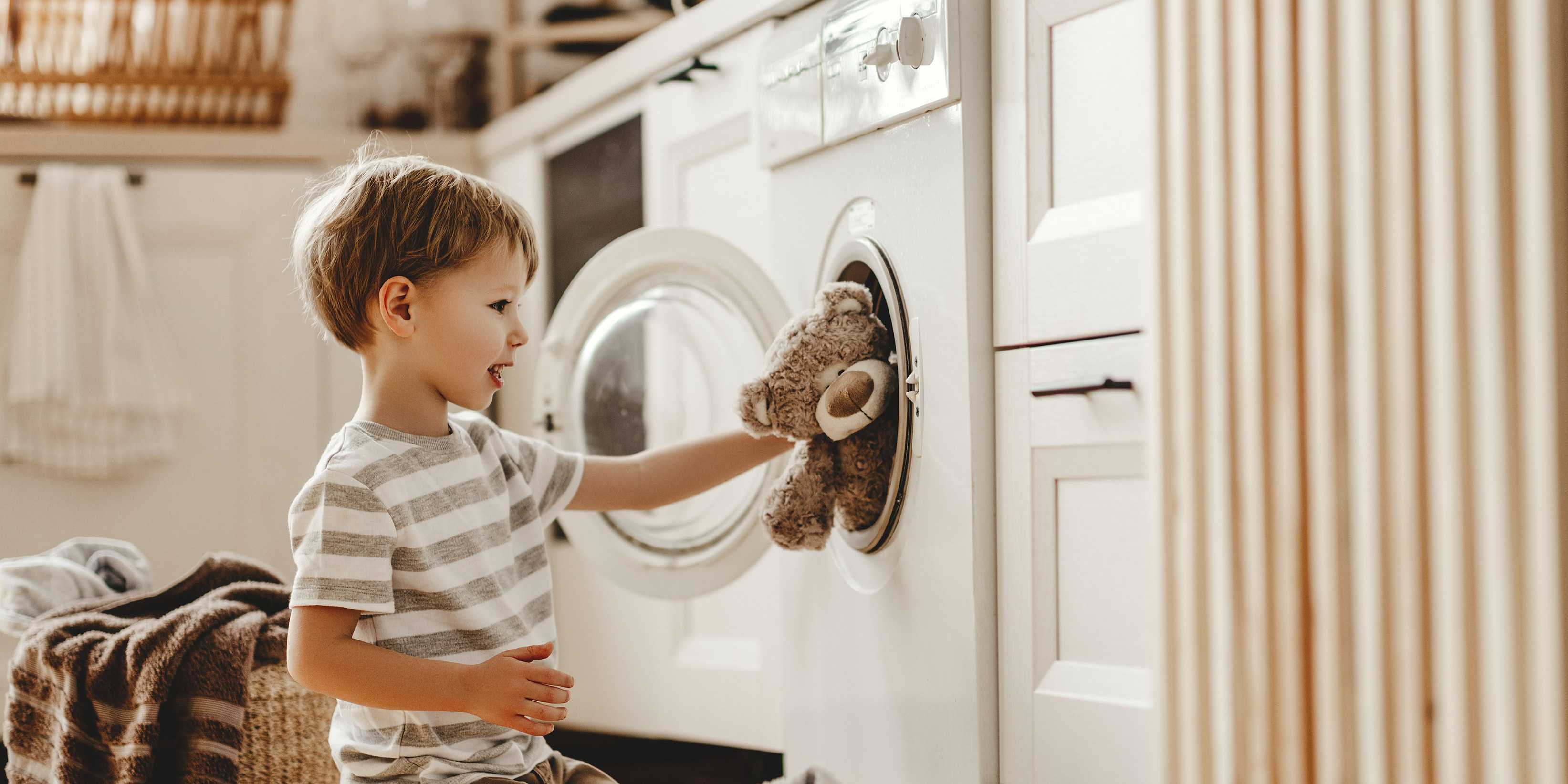 What is a washer dryer?
A washer dryer is perfect if you need to save on space, combining both a washing machine and a tumble dryer in one. Like regular washing machines, a washer dryer combo can be freestanding or integrated.
Shop washer dryers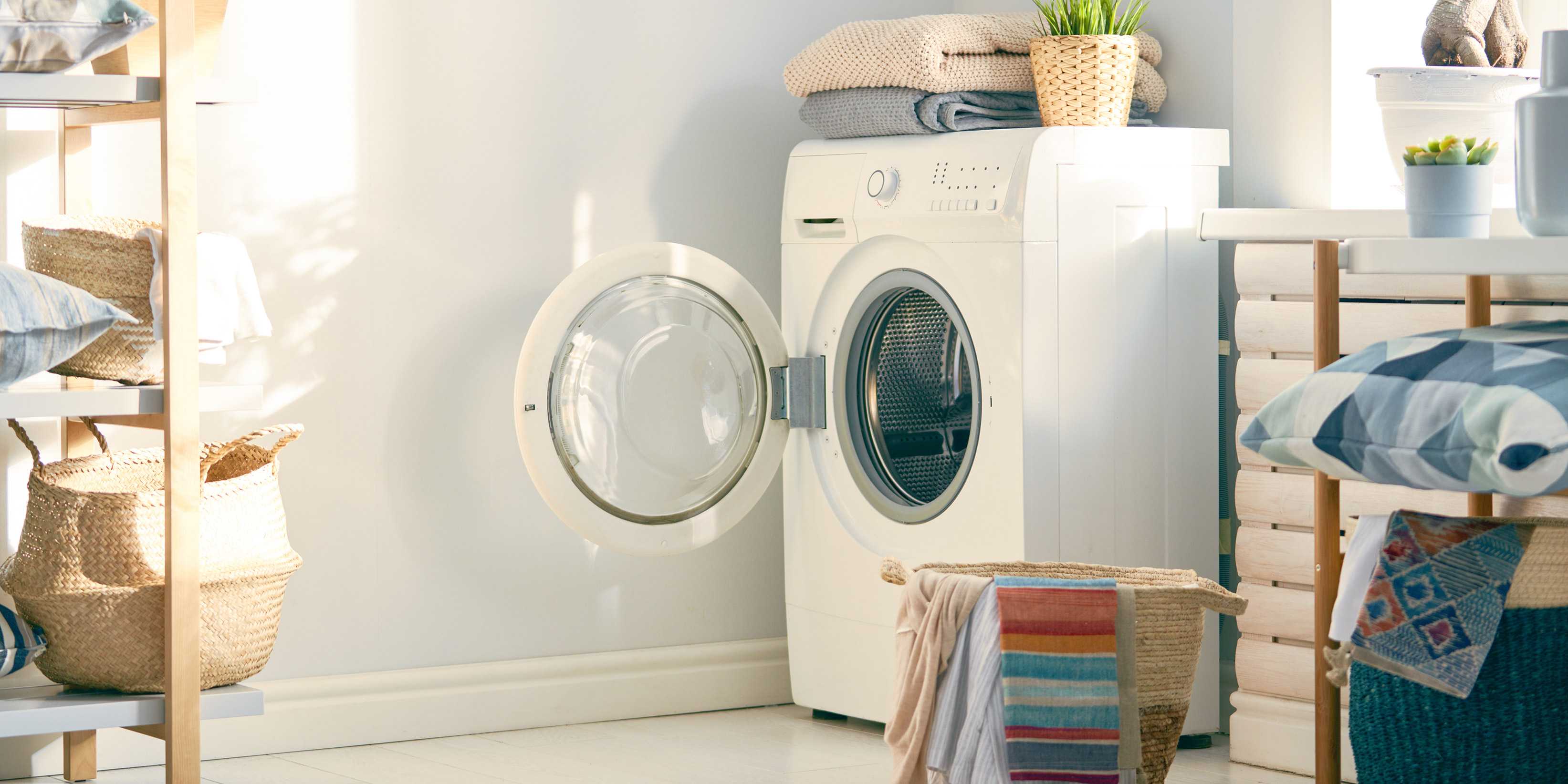 How to measure for a new washing machine
Before you start your search, it's really important to measure the area you want your washing machine to go. This'll help you narrow down your options and make sure you don't get your heart set on a model that just won't fit!
Grab your tape measure and record the height, width and depth of your space. Now subtract 5cm from the width and 15cm from the depth. This will allow enough of a gap for your machine to be properly ventilated – giving you your ideal washing machine measurements. Oh, and don't forget to check you've got enough room to open your machine door to load and unload your washing.
Standard washing machine measurements are roughly 84-85cm high, 59.5-60cm wide and 50-60cm deep. But things do vary between models, so, always double-check the product specs.
These are the standard features to look for in a washing machine, no matter what type you're getting or budget you have. So if you're weighing things up between two particular models, be sure to compare these washing machine features when making your final decision!
Energy rating
The washing machine energy rating system runs from A-G, with A being the highest energy efficiency rating and G being the lowest. And the more energy efficient your washing machine, the less power it uses. Good for the planet and for cutting your energy bills!
Spin speed
The washing machine spin speed tells you just how fast the drum rotates during a cycle. Washers generally range from about 1200 to 1600rpm. And a higher rpm will make your clothes dry faster, spinning out the moisture.
But, when it comes to what spin speed to use in your washing machine, the best isn't always the fastest. Wool and some synthetics need a slower spin speed compared to cotton - so it's just about what materials you wash most often.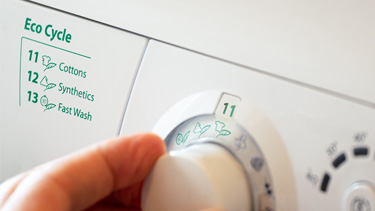 Eco-friendliness
If you want an eco-friendly washing machine, there are a few things to check for. One is the energy rating we talked about before. Another is whether it has a dedicated eco mode – a green washing machine with this setting can use up to 60% less energy…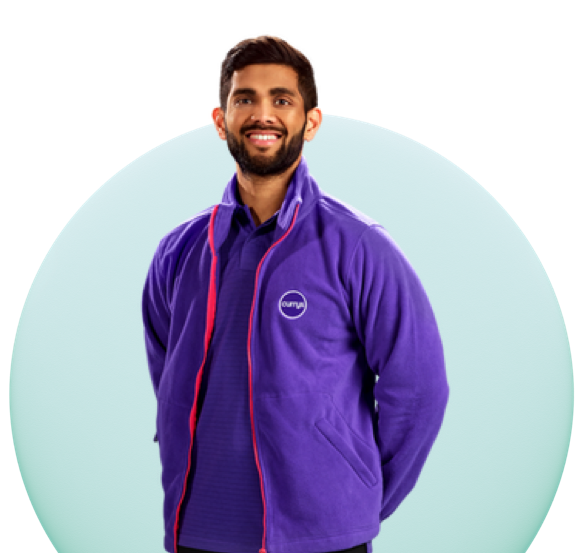 When you're on the lookout for a new washing machine, always bear in mind that drum sizes are measured in weight of dry clothes. The most common sizes are between 7 and 8kg. These are ideal for average family-sized loads, but what you need will depend on what you're washing and how often you're washing it. Check out our handy capacity guide, or watch our Drum Capacity jargon buster to learn more.
Standard washing machine measurements are roughly 84-85cm high, 59.5-60cm wide and 50-60cm deep. But things do vary between models, so, always double-check the product specs.
Steam cleaning
A steam washing machine is brilliant for getting rid of allergens, bacteria and tough stains. Adding steam to the drum relaxes clothing fibres, so that it's easier for water and detergent to get at the stain. Plus, the washing machine steam function makes ironing easy too!
Smart settings
A smart washing machine can connect to the internet through Wi-Fi, letting you control it from an app on your phone, tablet or smart home hub. With a Wi-Fi washing machine, you can do things like set and start programmes or check how long a cycle has left, all while you're out of the house!
Quick wash
Need that gym kit washed fast? Look for washing machines with a quick wash cycle. A quick cycle washing machine can freshen up a small load in as little as 15 minutes- great for last-minute surprises or clothes you use all the time.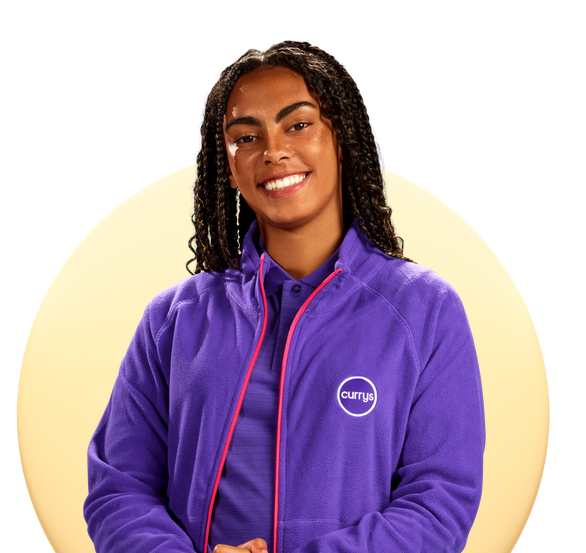 Quiet performance
No-one wants a racket while they're washing their things - especially if you're WFH! If you want a quiet washing machine, check its average noise level in decibels (dB). While you'll never get a totally silent washing machine, anything below 50dB is considered particularly quiet.
Auto-dosing
With an auto-dosing washing machine, you fill up a special detergent compartment ahead of time. Then when it's time to do your wash, it automatically adds just the right amount of detergent by correctly weighing your washing.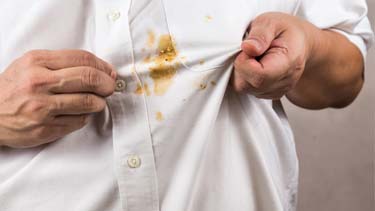 Enhanced cleaning
Spilling wine, coffee or anything else doesn't have to be the end of your favourite outfit. Many machines now come with special enhanced cleaning or stain removal programmes. Some use steam to tackle the problem while others adjust the soaking time, temperature or drum action to remove stains.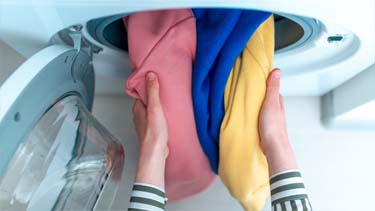 Sensor guided wash
Get rid of the guesswork! These washing machines have built-in sensors that automatically adjust the water, heat and spin speed amount depending on your laundry load. Plus, since you're never using more energy or water than you need, it can help with the bills too.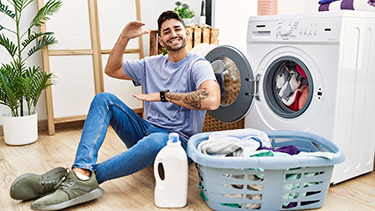 Add to the wash
Everyone knows that feeling – you've put the wash on only to find you've missed a sock. A 'pause cycle' button or washing machine add-wash function lets you chuck those forgotten bits into the wash mid-cycle. So there's no need to wait until your next laundry day.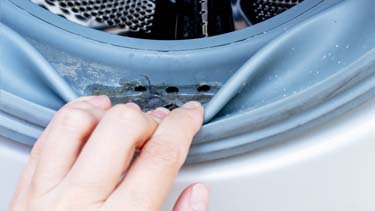 Self-cleaning
To keep your washing machine working at its best, it's a good idea to give the drum a clean every now and then. That's why some machines have a self-cleaning cycle to remove softener, detergent and dirt build-ups in the drum.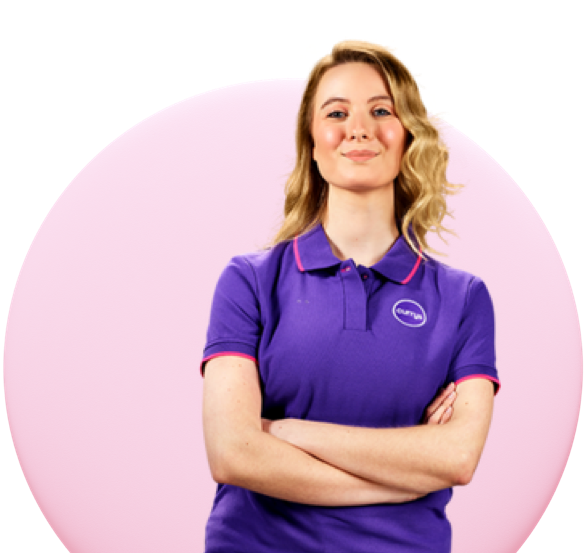 How to disconnect a washing machine
How to connect a washing machine
How to take care of your washing machine
How we can help get you started

Delivery
Don't fancy cramming it in the car? We can deliver your new washing machine for you! Delivery typically takes place within a week of ordering, and we're on the road 6 days a week.

Home installation
With a big piece of kit like a washing machine, installation can get pretty complicated. Book into our washing machine installation service and we'll disconnect your old appliance, install your new one and get rid of any packaging too.

Recycling
Save yourself a trip to the tip - washing machine removal and washing machine recycling are kind of our thing! We'll take your old washing machine away to be recycled. Or you can take it along to your local Currys store and we'll recycle your washing machine for free – even if you bought it somewhere else.