TV and Home Entertainment
Browse TV & home entertainment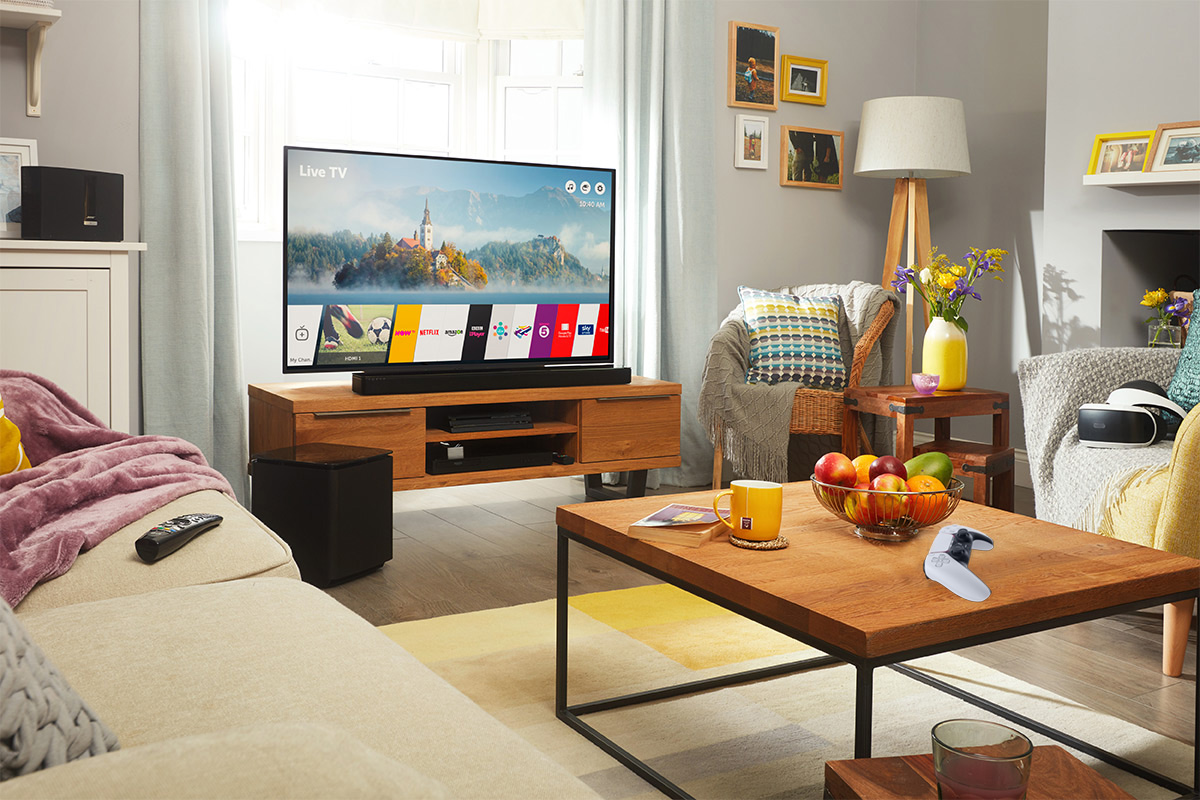 Hover over

to discover more
All About TV & Home Entertainment
Enjoy stunning home entertainment with our range at Currys.
You can find the ideal television for your home with a wide range of screen sizes available. Smart TVs let you explore catch-up TV and streaming services, as well as featuring apps and games to keep the family entertained. 4K Ultra HD TVs deliver incredible picture quality, bringing your home entertainment to life with immersive visuals. OLED screens offer improved colour and contrast, while Samsung QLED TVs include state of the art Quantum dot technology to create true-to-life images.
Whether you enjoy the thrill of battle, the tension of racing or the drama of fighting monsters, you'll find the ideal console for you in our gaming range. Xbox One and PlayStation consoles and their range of accessories offer you smooth, high-definition gaming at home, while portable Nintendo 3DS consoles are ideal for gaming on the go.