Find the perfect tablet for you and your family
Stay in touch with your digital world no matter where you are with a tablet – the perfect device for checking your email, playing games, and browsing online with a large, comfortable screen.
Tablets are reliable, family-friendly devices that give you the chance to read the news, finish off an essay, or play a game wherever you are.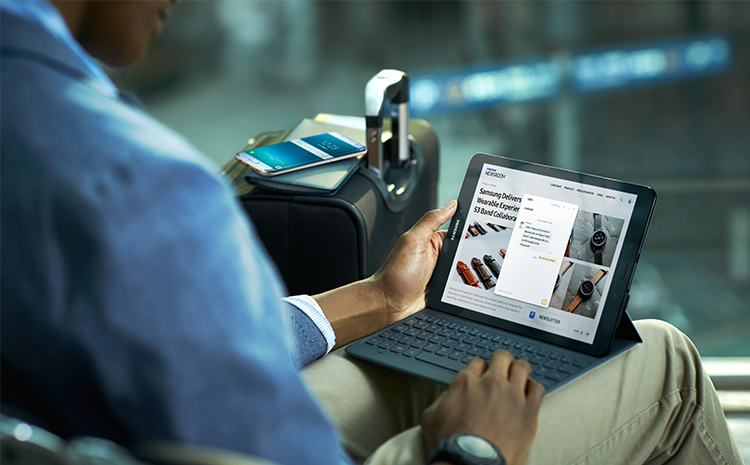 Contents
Operating system
A tablet's operating system (OS) is designed to help you navigate around your apps and programs, and can offer the ability to customise backgrounds, menus, and icons. The main operating systems are Android, Windows, Apple's iOS, and Amazon's Fire. Each is designed with a smooth, intuitive interface and access to a large number of apps.
Screen size
Tablets come in a range of screen sizes, from 7" to 12.9". Some tablets are sized to feel comfortable in your hand, while others are large enough to be propped up and used for working and typing comfortably.
Storage
You can save photos, videos and files on your tablet in three different ways. Internal storage is the amount of memory that comes built in, which can vary from 4 GB to 512 GB. External storage can be added with a memory card – if you want more storage space look out for a tablet with a memory card slot. And if you want to save photos, music and more online, Cloud storage provides wireless access to your files that can be accessed from any of your devices.
Battery
If you plan on taking your tablet out with you for a long journey or your morning commute, it's important to look at tablets with a long battery life. Even if you just shop online, play games and watch videos from home, it's worth considering how much use you'll get out of each charge.