Smart fitness buying guide
Discover the world of wearables
Smart fitness devices help you get the best workout, measure your daily activity and even monitor the quality of your sleep.
You can get a range of specialised fitness trackers, or opt for a smart watch which contains numerous other great features to help you manage your digital life.
Look out for the 'Our Experts Love' range to find fitness devices that have the latest and most useful features. And of course, if you want to see what's on offer for yourself or find out more info, head to your nearest store and we'll be happy to help.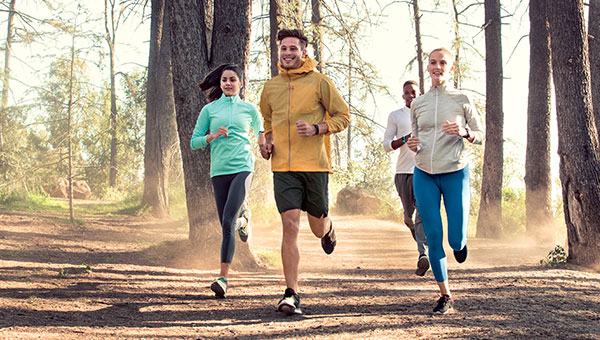 Contents
Fitness trackers
Fitness trackers can help you lead a healthier life. They let you monitor your daily activities such as steps taken, sleep, and sometimes heart rate, and can help you live a more active lifestyle.
Picking between the different brands and models can be tricky, as some trackers offer essential monitoring for the basics, while others include advanced features such as heart rate monitoring and smart notifications to give you a more detailed view of your health and activity.
Sports trackers
Sports trackers offer more functionality than fitness trackers and are ideal if you're seriously into sports or fitness.
They have more functionality which allows you to accurately track calories burnt, distance travelled, routes taken, and altitude changes for a much more detailed view of your progress and overall health than you'd get from a standard fitness tracker.
Smart watches
Smartwatches give you information you need, when you need it. They send alerts from your phone, calendar, apps, and more, straight to your wrist, so you don't need to stay glued to your phone throughout the day.
From simple call and messaging information to full phone functionality, there's a smartwatch to keep you in touch with what matters at all times. There are also thousands of apps available for you to download so you can personalise your watch to suit your lifestyle.