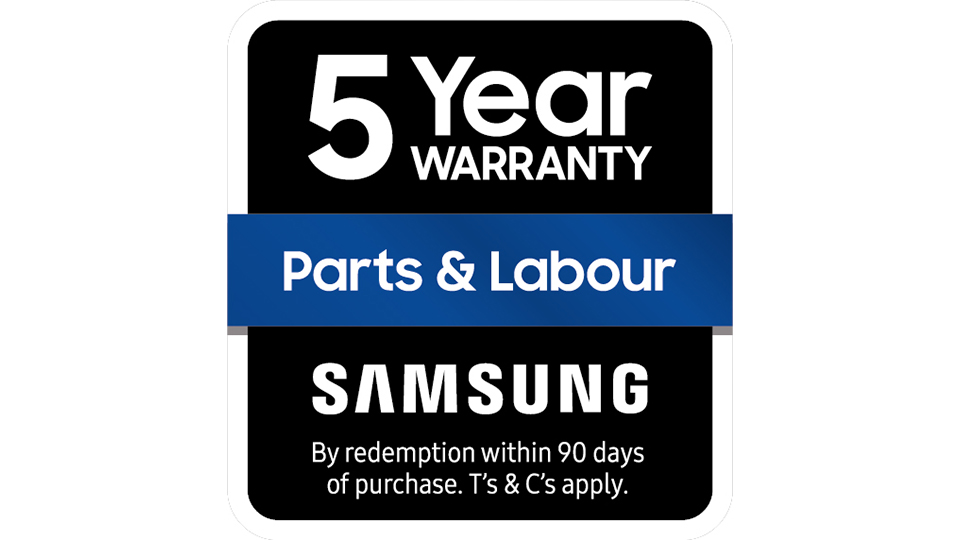 5 Year Warranty
A lot can happen in 5 years. Your Samsung Home Appliance will be with you for the journey. Get 5 years parts and labour warranty on eligible Samsung Laundry Appliances* . It's another great reason to choose Samsung.
* On selected products, available by redemption within 90 days of purchase, T&Cs apply.
Wash cool. Save energy
ecobubble™ mixes air, water, and detergent to create bubbles that work hard to clean your clothes.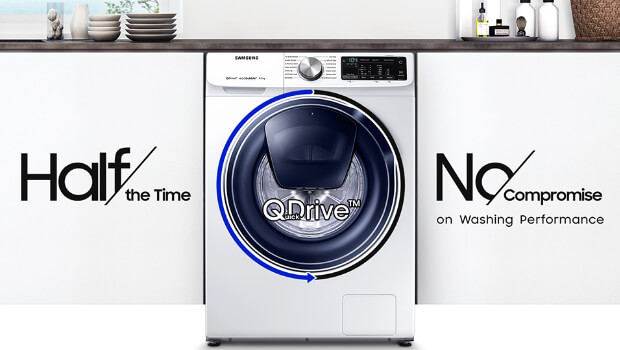 Half the wash time.
Get on with your day.
Putting your machine on eco mode doesn't always mean long wait times. Samsung's QuickDrive™ Drum reduces the wash time by up to 50%* , while still delivering brilliant cleaning. So clothes are out the machine and onto the line quicker, and you can get on with your day.
* Samsung QuickDrive™ WW8800M vs Samsung WW8500K (5 kg 40˚C cotton wash).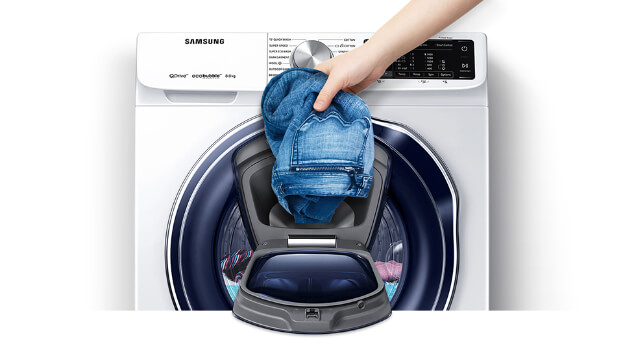 AddWash™
Open the innovative AddWash™ door to quickly drop in anything extra during the wash* – whether that's a stray sock you missed, extra softener, or a hand-washed garment for final rinsing.
* AddWash™ door can be opened at any time when the drum temperature is below 50°C.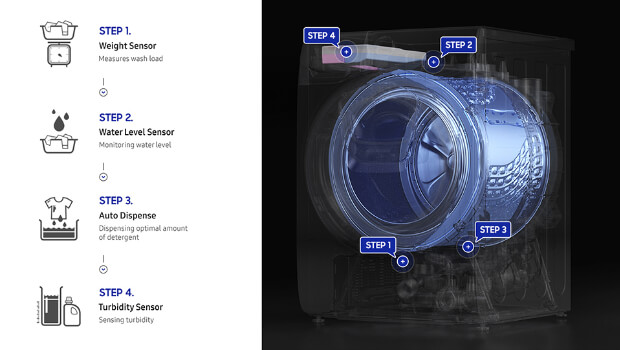 Optimal cleaning with minimal effort
The Auto Optimal Wash feature uses 4 sensors to optimise washing results without any extra effort. It senses the weight of the wash load and adjusts the optimal time and water usage for the best possible wash.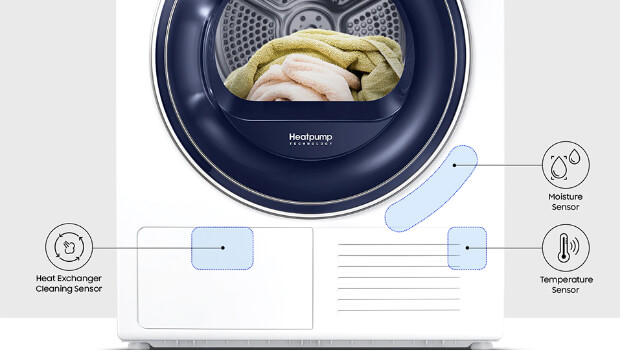 Energy efficiency meets performance
Heat pump technology offers a cost-effective and gentle way of drying clothes so you spend less money on your energy bill and protect your clothes whilst in the drum.