Panasonic Televisions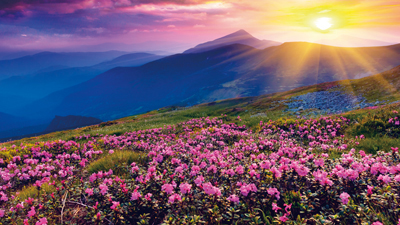 UNLEASH THE POWER OF 4K
Your standard Blu-ray player will output video at Full HD quality, or 1920 x 1080p resolution. Whereas, today's 4K UHD TVs, display picture quality at a much higher resolution - 3840 x 2160p. So, if you were to plug the latest generation of Blu-ray player into your new 4K TV, you should expect a much sharper picture, with the content coming from a true 4K source.
The new generation of Ultra HD Blu-ray players from Panasonic can deliver pictures to your UHD TV with a native 3840 x 2160p resolution, giving you pixel-for-pixel clarity when you play a UHD disk.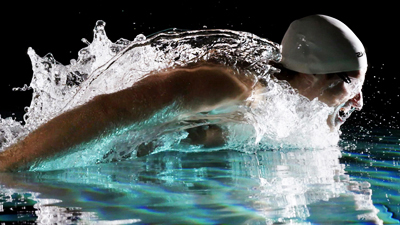 TOP-DRAWER PICTURE QUALITY
Panasonic's UHD Blu-ray player range makes its mark in the market with the exclusive HCX2 processing unit, boosting and enabling HDR. This technology expands the usual colour reproduction capabilities of UHD Blu-ray to deliver a broader and more life-like pallet of colour.
All Panasonic UHD Blu-ray decks accommodate 4K 'Direct Chroma Upscaling' making your older content look the best it possibly can. All Panasonic Ultra HD Blu-ray players are Ultra HD Premium-certified, so you can rest assured you're in good hands.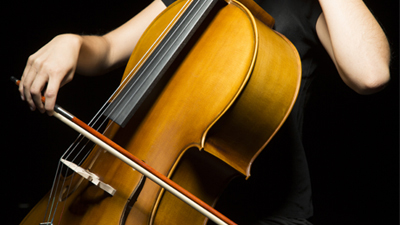 HIGH-QUALITY SOUND
Panasonic Ultra HD Blu-ray players are packed with features to make sure every pixel you see on screen pops. But there's been a lot of work in the audio department too, making sure your films' soundtracks are aligned with the high quality visuals.
All models support high-resolution audio, including the UB900 , UB700 , UB400 and UB390 . They benefit from two HDMI outputs, so that sound and video signals can be output separately. The UB900 model boasts high-quality components throughout, most notably a gold-plated analogue audio output for superior sound.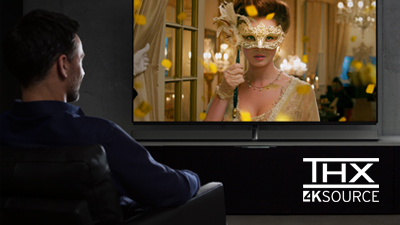 GEORGE LUCAS' SEAL OF APPROVAL
THX® was founded by legendary filmmaker, George Lucas, the man behind the Star Wars and Indiana Jones franchises. You may recognise the company's trademark 'Deep Note', which often appears before films shown in the cinema.
In 1983, Lucas wanted to make sure his third Star Wars film, Return of the Jedi, would be accurately reproduced in a variety of venues. In turn, THX came into existence as a quality assurance system. The DMP-UB900 has passed all the THX's stringent lab tests – including new picture and sound requirements introducing specifically for 4K players.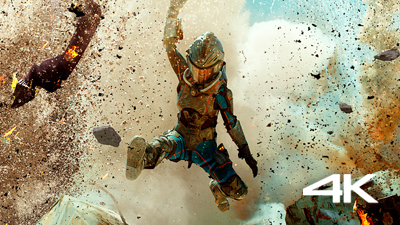 4K STREAMING SUPPORT
One of the best things about 4K Blu-ray players, other than the amazing picture quality, is that they're not just for playing Ultra HD Blu-ray discs. You can also enjoy all of your old Blu-rays and DVDs. The system will automatically upscale the content, letting you see more than ever in your favourite movies. Of course, to get the best quality, you should look at UHD Blu-ray discs, with more titles being released in this format every week.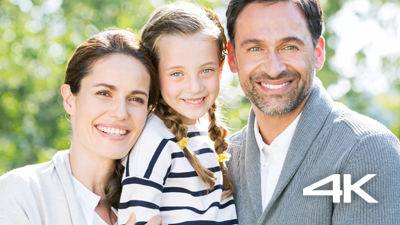 YOUR LIFE IN 4K
The vast majority of digital cameras and smartphones capture your memories in 4K resolution or higher. And handful of Panasonic camcorders – including the Panasonic HC-VXF990EBK – can record video in 4K, too.
Panasonic UHD Blu-ray decks are able to play content from these sources on your 4K TV, which will be perfect for family and friends holiday slideshows. Spot every detail in those sweeping sunset shots, bringing everyone closer to experiencing what you did when you were there.
SHOP FOR PANASONIC 4K ULTRA HD BLU-RAY PLAYERS