LG Audio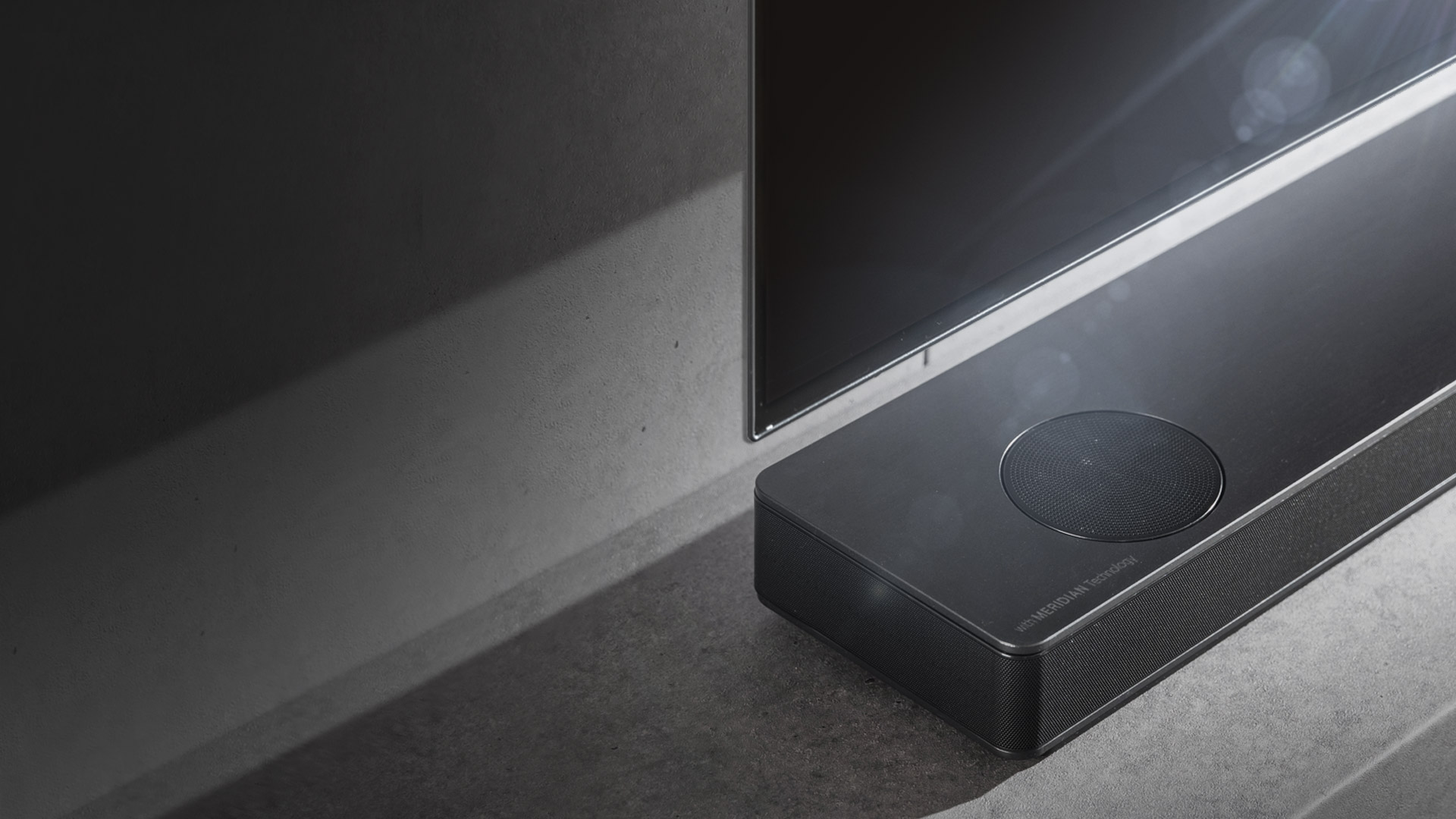 A cinema experience in your own home
Thanks to incredible high-resolution audio, and leading audio technology, you'll be able to enjoy a truly cinematic experience with the LG Sound Bar SK10Y.
Built with sound pioneers
Developed with Meridian, British pioneers of high resolution audio, you can immerse yourself in powerful surround sound.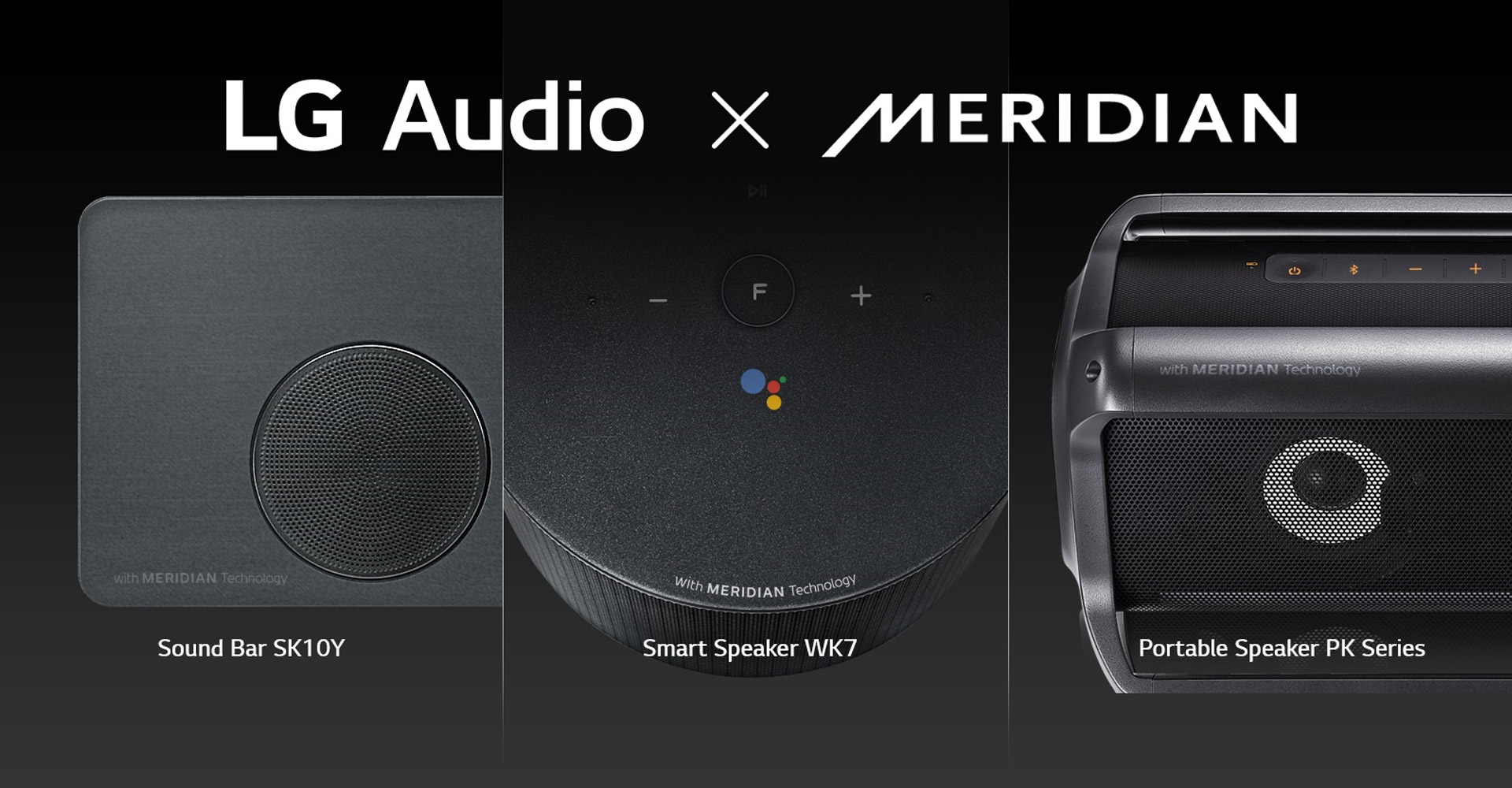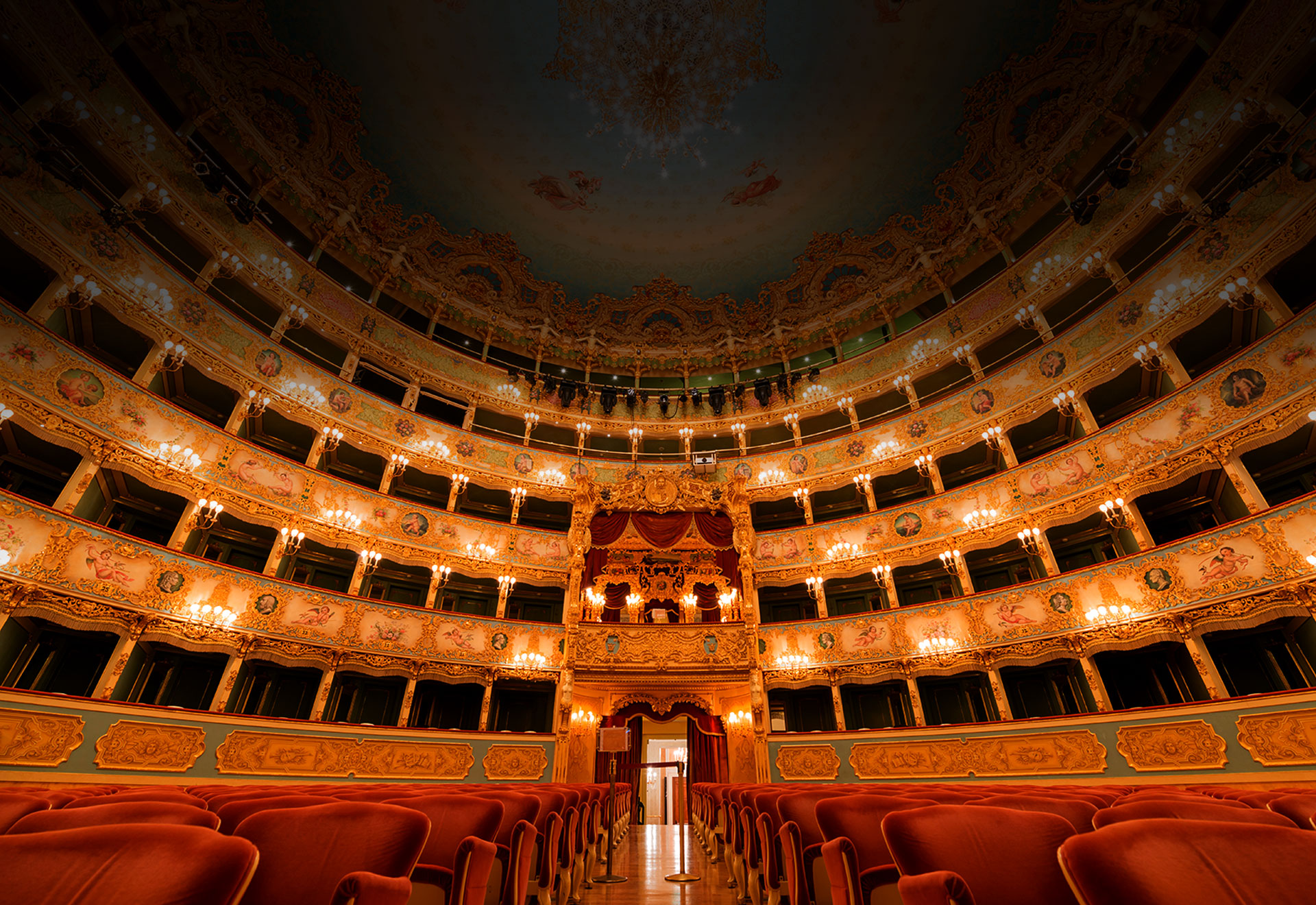 Be part of the action
The LG Sound Bar SK10Y's rich, full sound will make you feel like you've been transported to a live performance. 'Bass and Space' technology is designed to immerse you from any seating position, while 'Height Elevation' technology raises the sound above the sound bar to the level of the screen – for even greater clarity.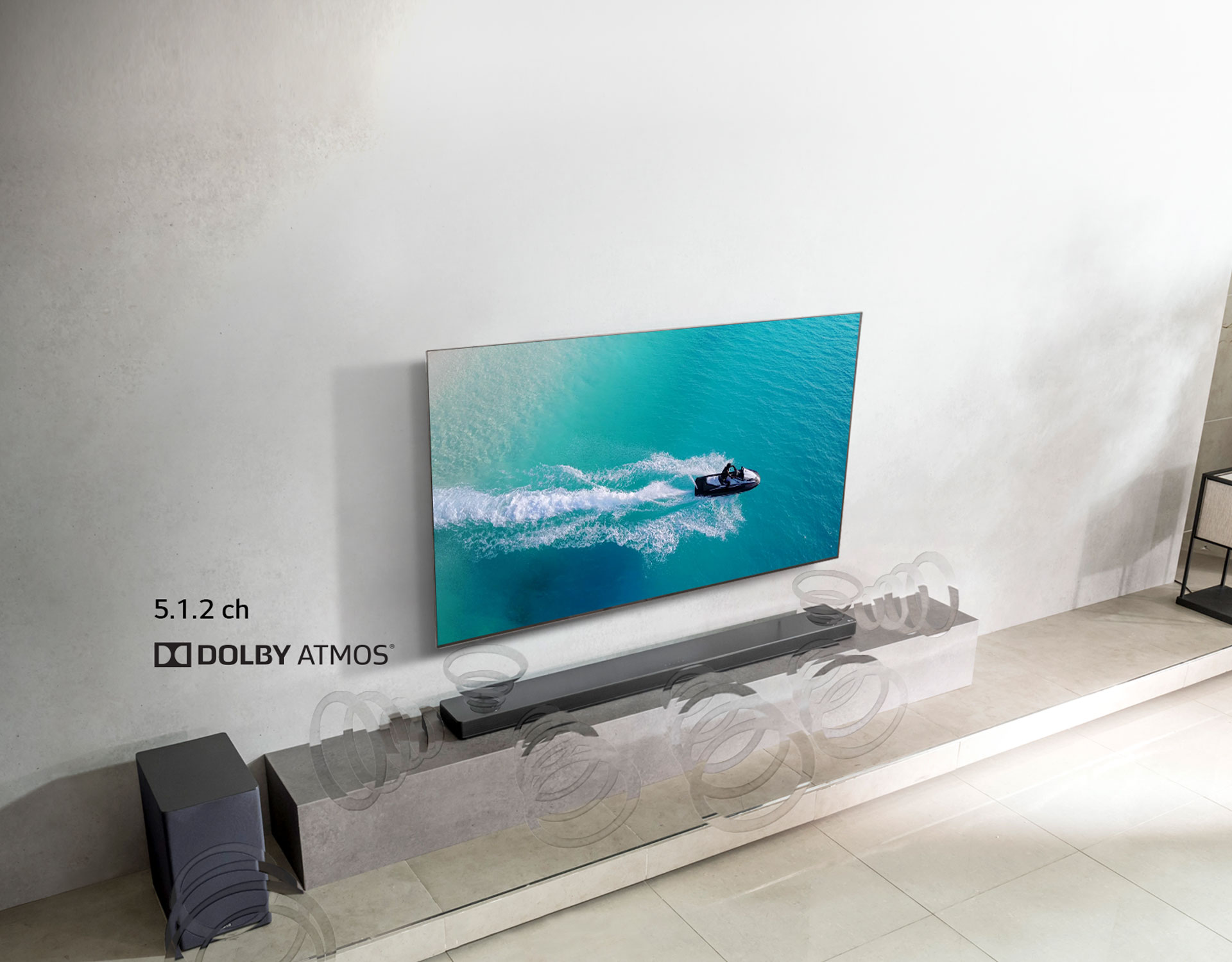 Cinematic sound at home
with Dolby Atmos®
With LG's SK10Y 5.1.2 Sound Bar, you can get that cinema experience at home. For example, you can adjust the volume of the up-firing speakers and add wireless rear speakers.
Customized overhead volume
With Overhead Volume Control, you can alter the overhead volume based on the height of your ceiling to maximise your cinematic sound experience.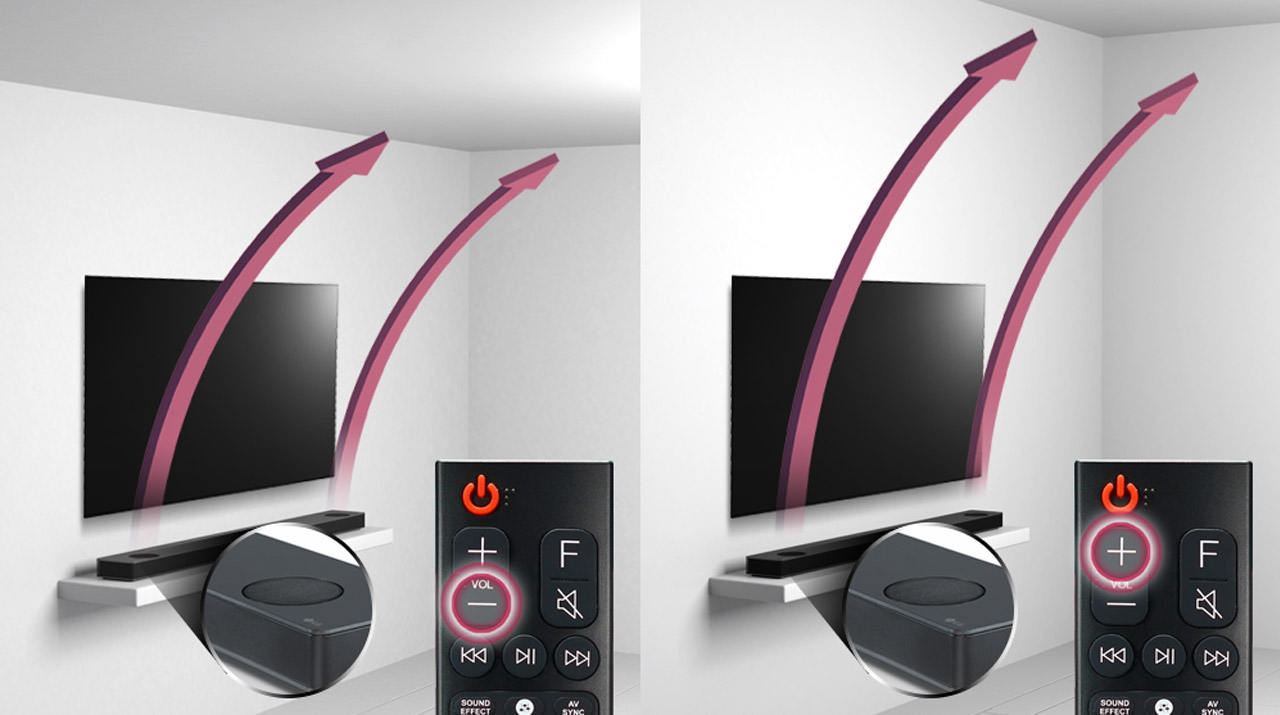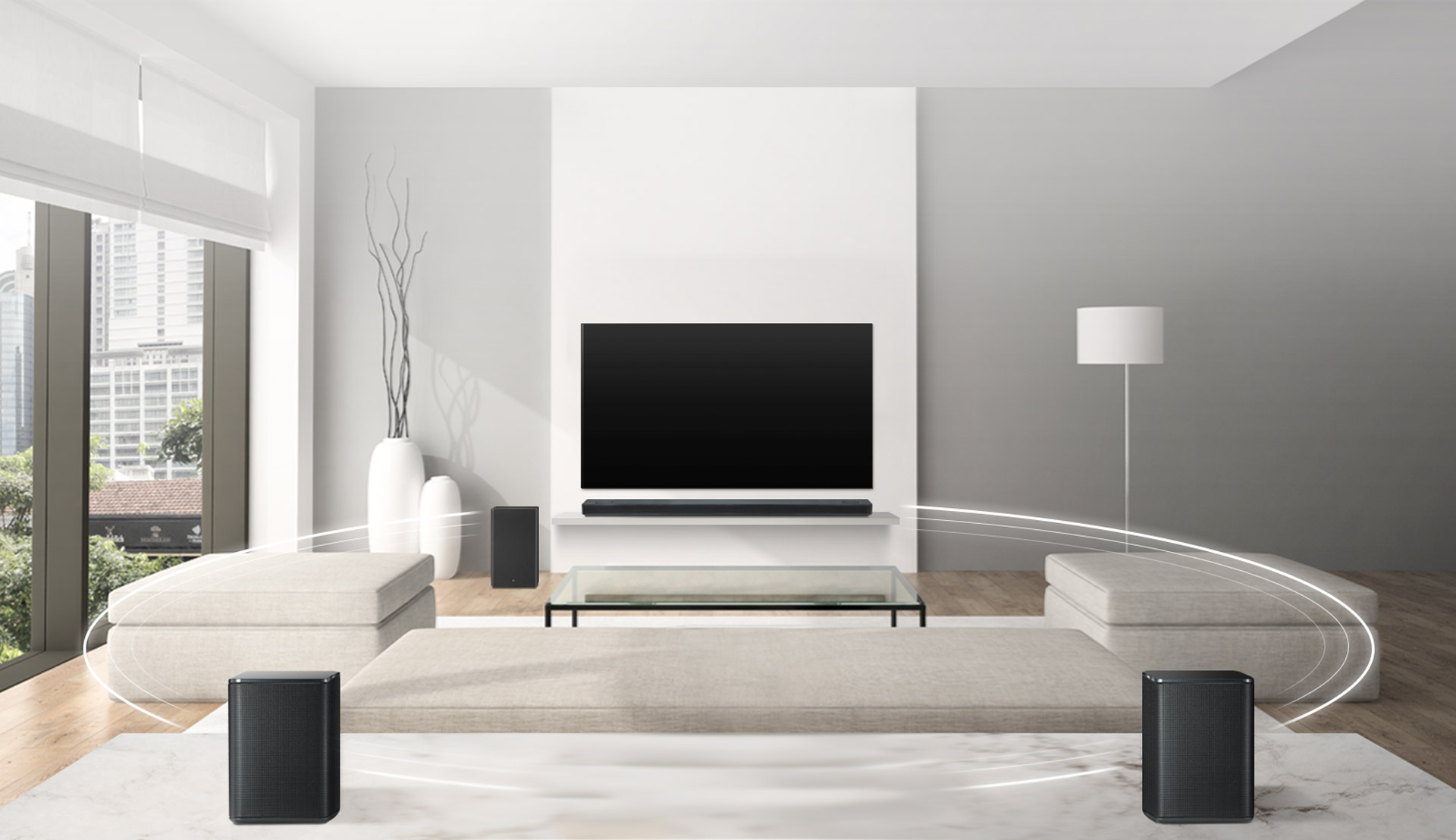 Wireless Surround Ready
Make your sound experience even more immersive. This sound bar has been designed to accept optional wireless surround speakers for dedicated rear channels.
Upgrade your sound bar
With an SPK8 kit (sold separately), you can link wirelessly to compatible LG sound bars, and connect to a pair of speakers that you can place behind you.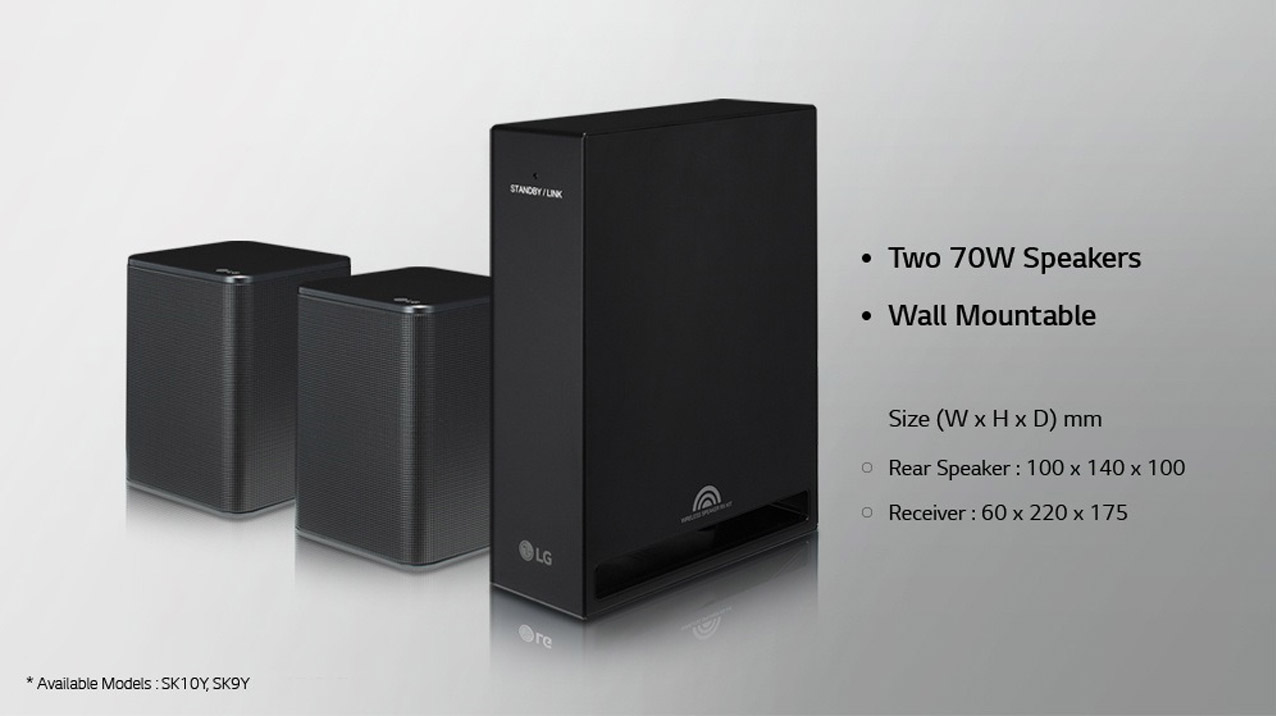 *Rear speakers are wired to the included wireless speaker but is not shown in the image.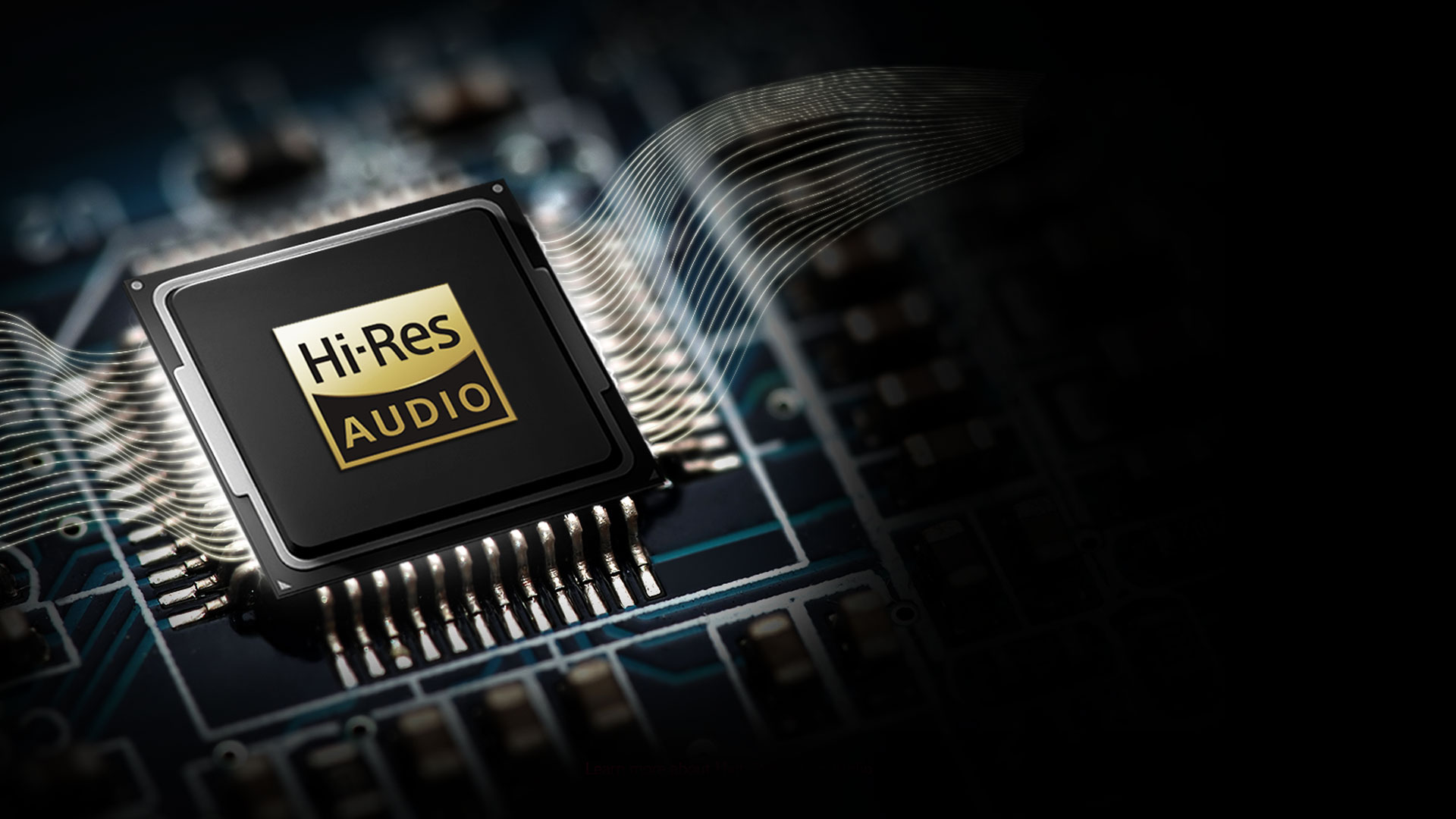 High resolution audio
With 24-bit sound, you can enjoy a new standard of sound quality, and hear a level of audio that's true to the original.
Studio-quality sound
Here's how it works: 24-bit sound contains more data than lower-quality audio, and is the standard for high-resolution music. This sound bar converts lower-resolution audio to a high-resolution 24-bit format, so you can listen to studio standards of sound.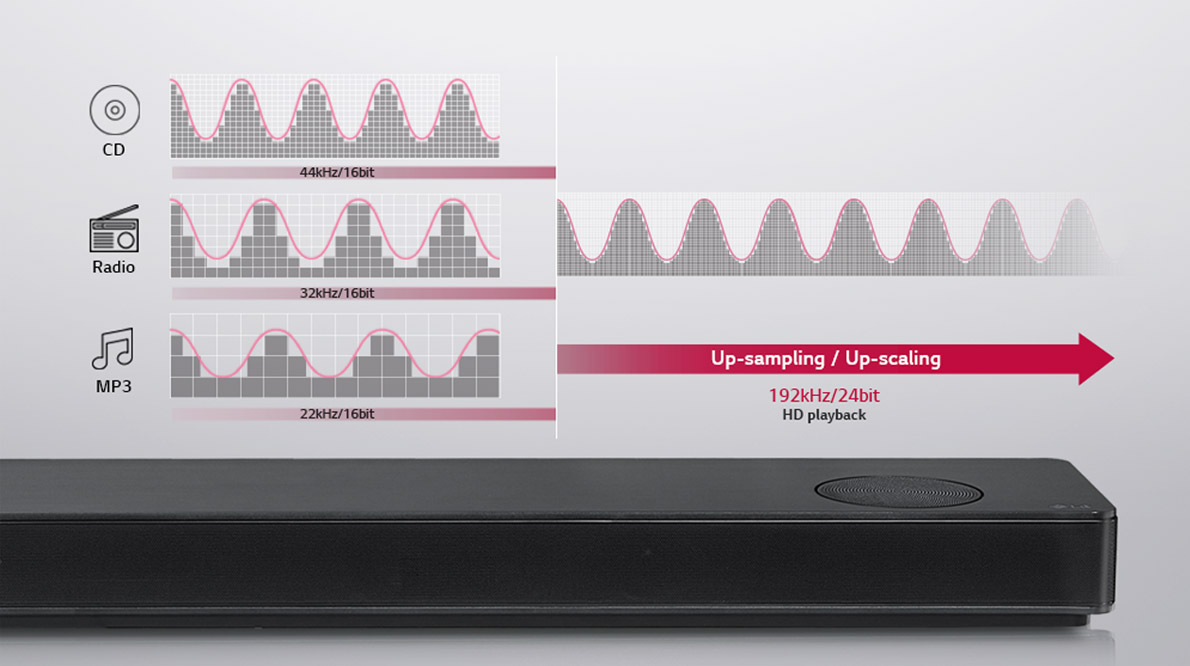 *Rear speakers are wired to the included wireless speaker but is not shown in the image.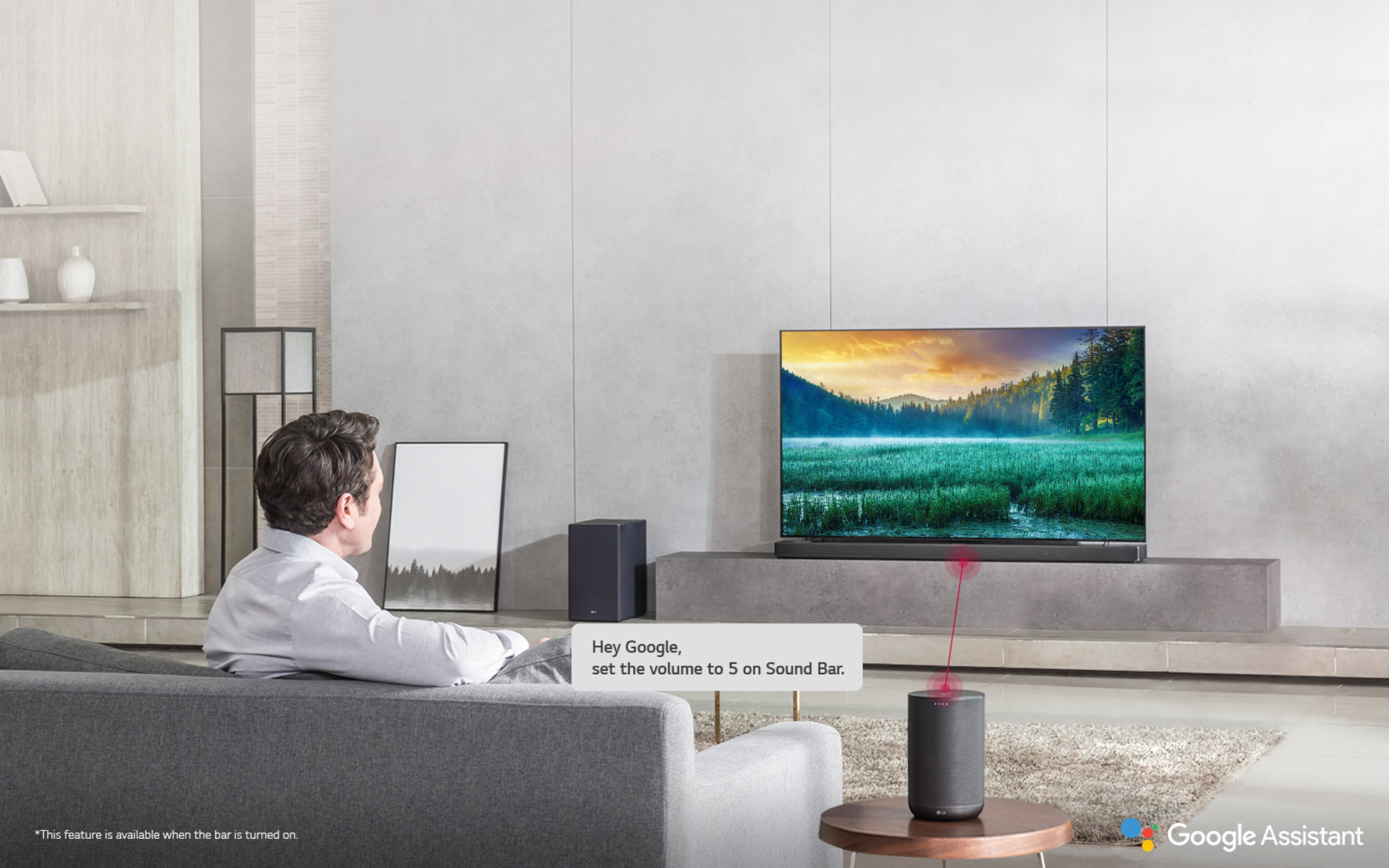 Works with the Google Assistant
Control any audio played through your sound bar with your voice when connected to a compatible Google Assistant speaker such as the LG ThinQ speaker – hearing your favourite music just got easier.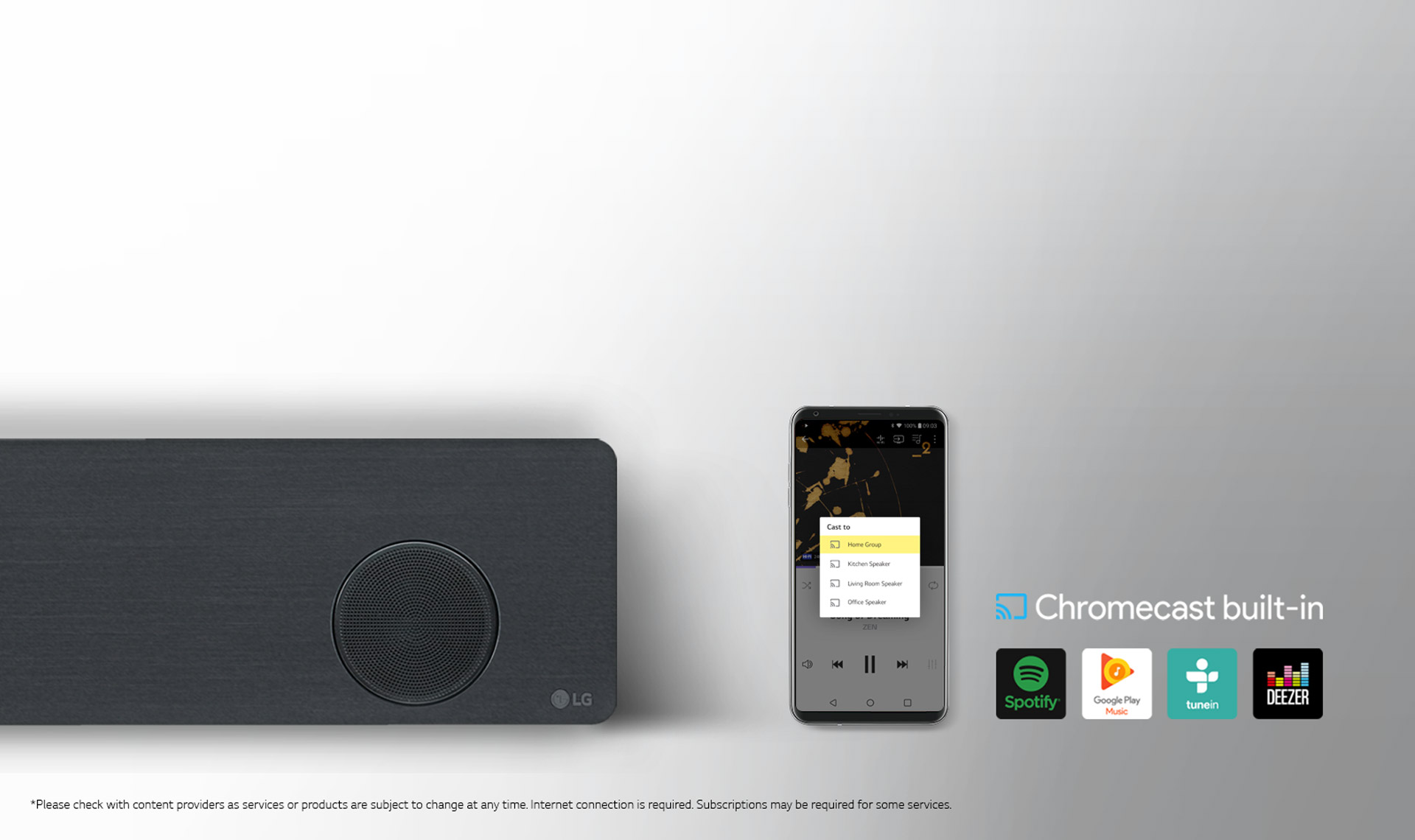 Chromecast built-in
With the click of a button you can easily cast millions of songs, podcasts and stations from compatible services, like Spotify and YouTube, directly to this LG sound bar.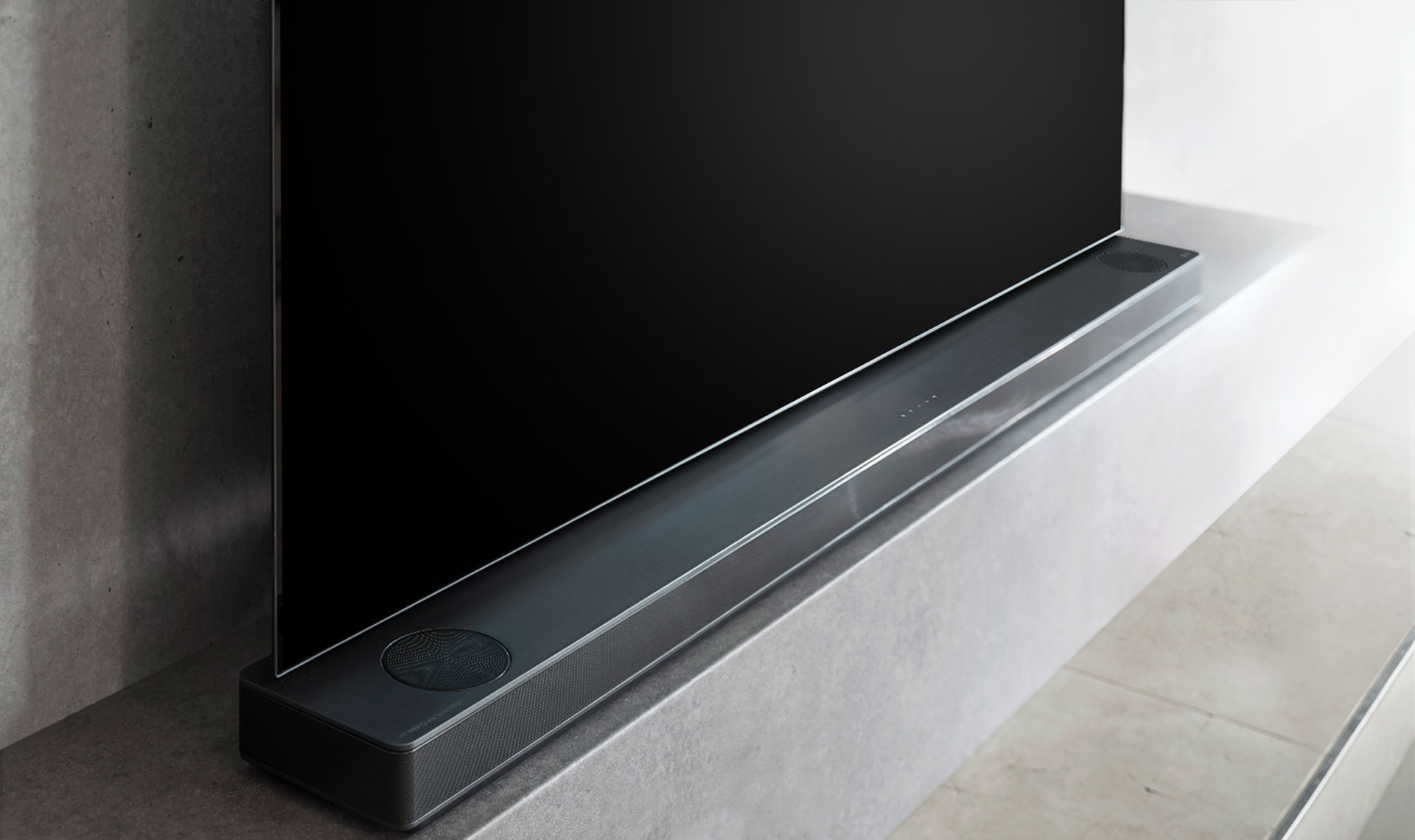 Sounds great, looks great
The elegant design of this sound bar beautifully matches the 65-inch LG TV and naturally blends into your home.
Adjustable mount stand
With the Universal Bracket TK10, you can simply match either the LG 65 and 55-inch OLED TV (C8/B8) or SUPER UHD TV (SK95/85).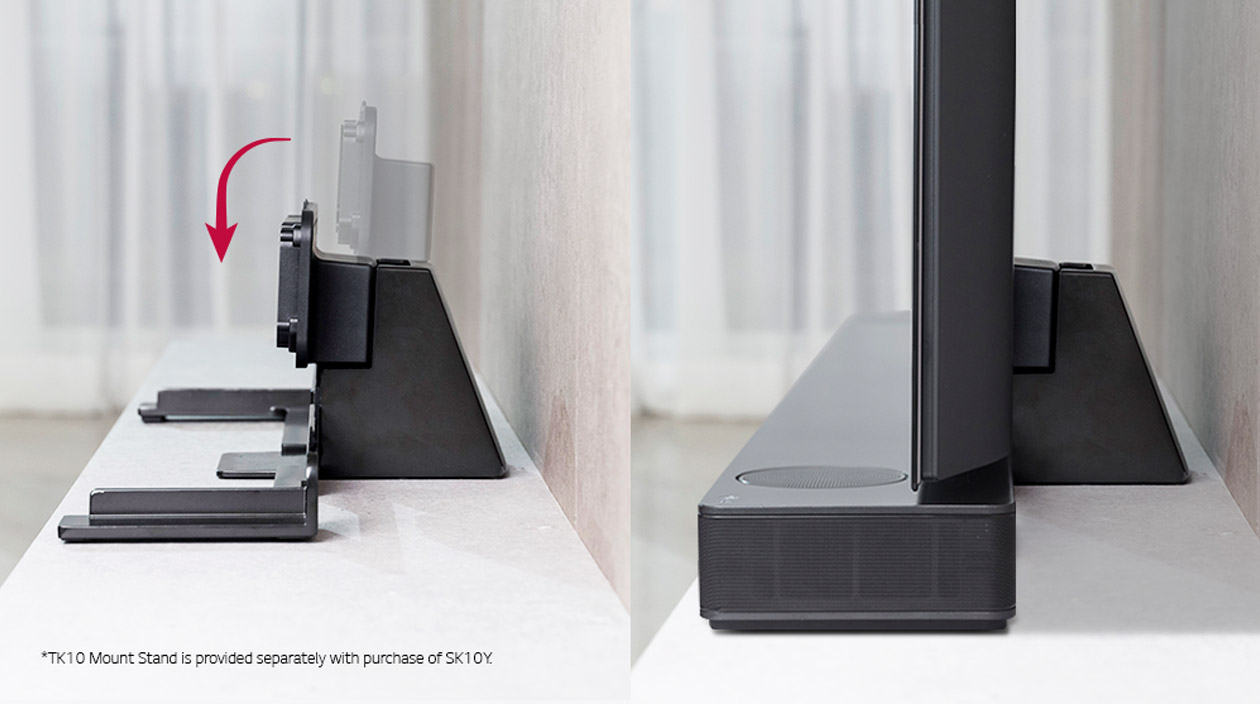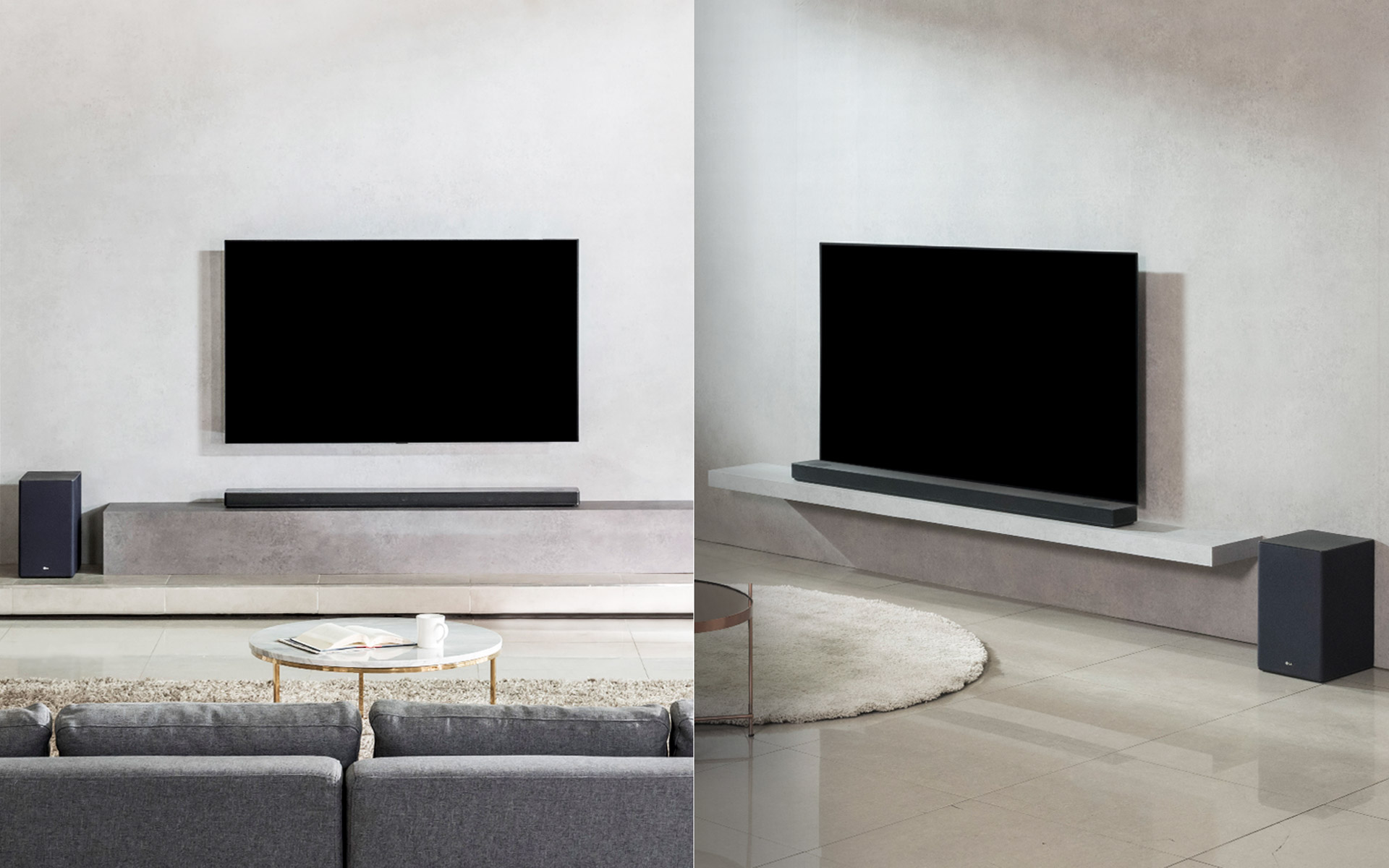 Incredible design
Its sleek design blends in perfectly with your beautiful modern interior.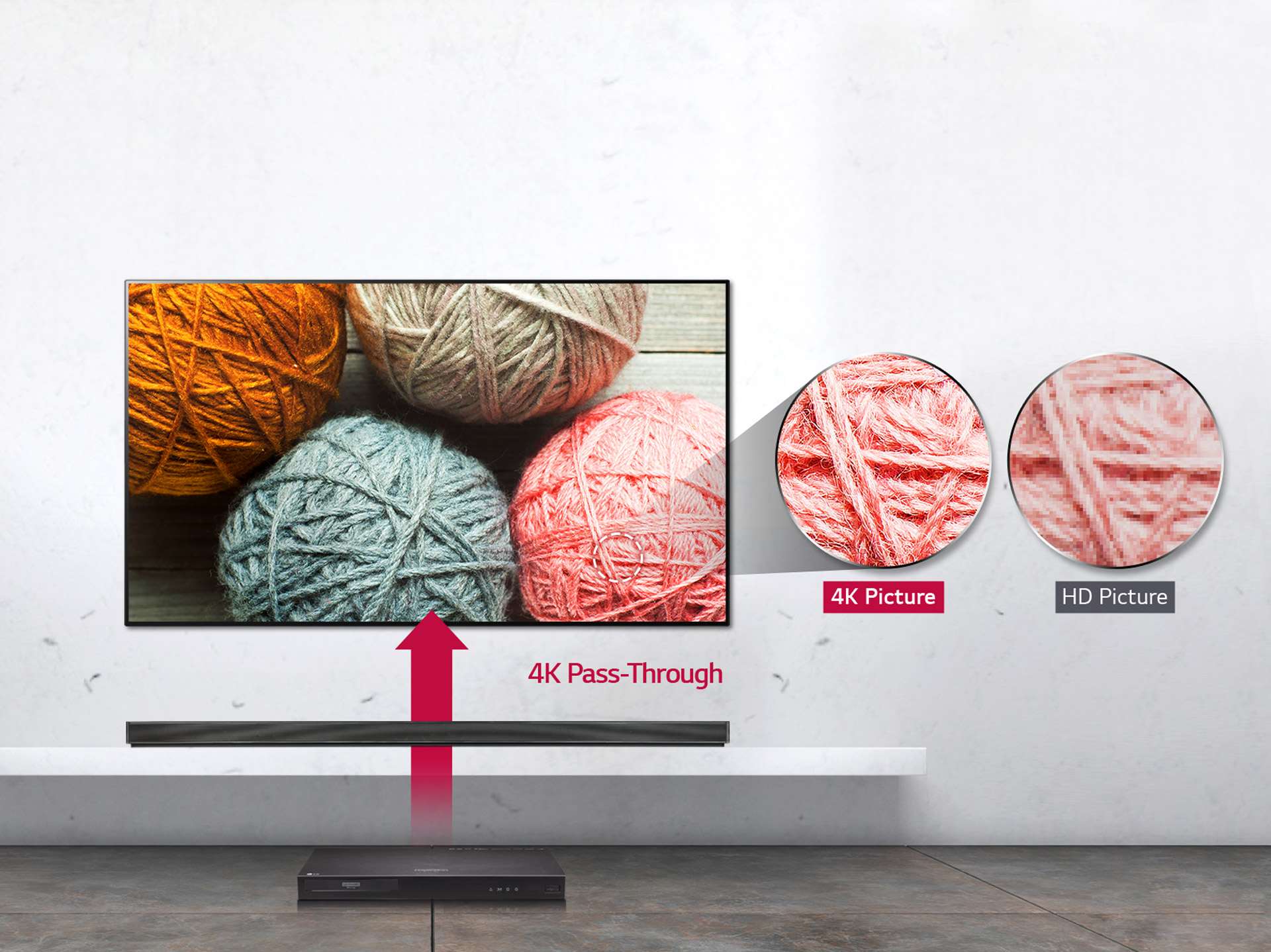 New standards in video quality
4K resolution is the new video quality standard for streaming, disc, and beyond. This Sound Bar supports HDCP 2.2 so it can deliver the full home cinema experience with no loss of 4K image quality.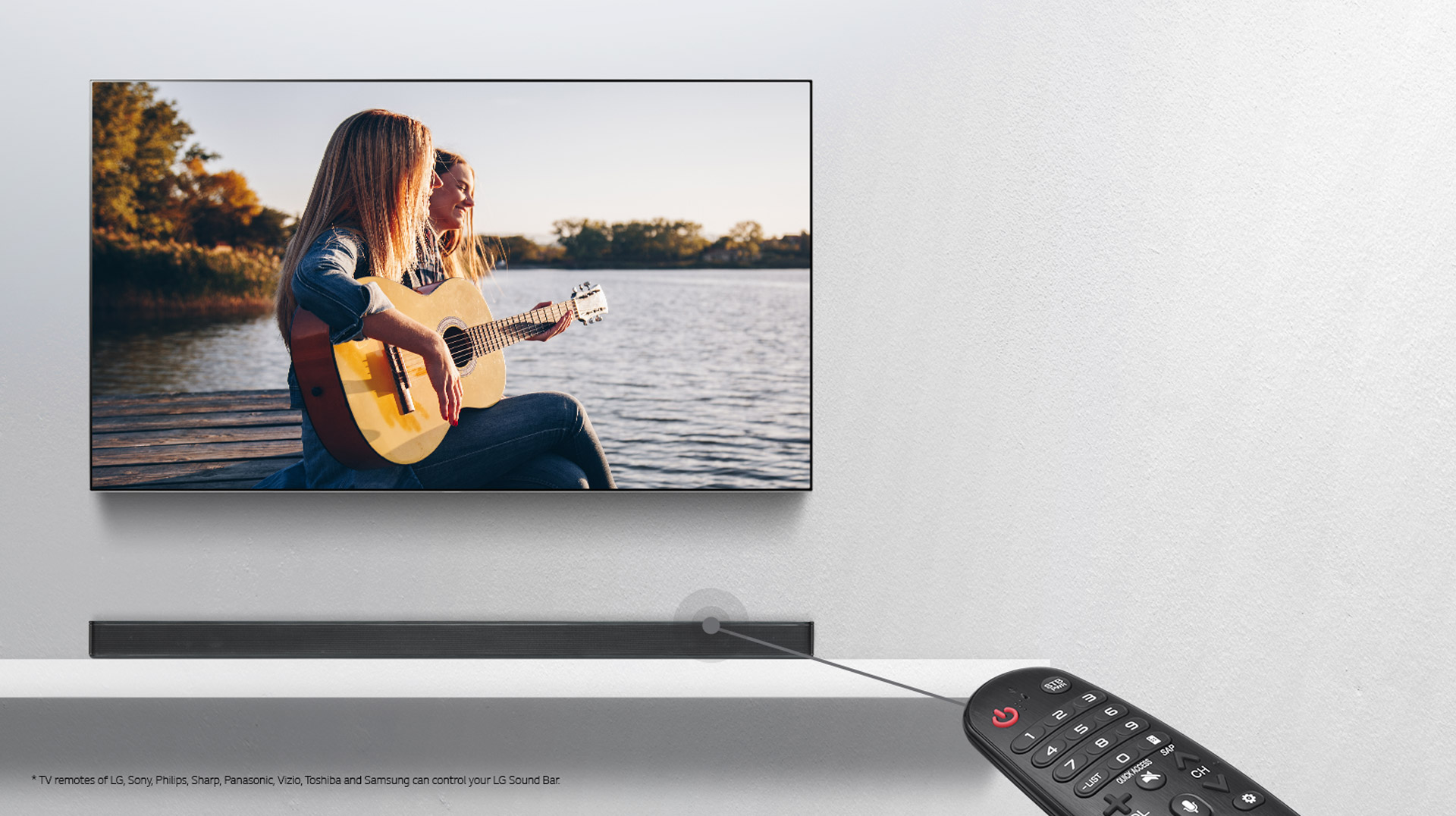 Control with your TV Remote
LG Sound Bar comes with its own remote but it can also be controlled with your own TV remote*.