Everything you need to find a laptop you'll love.
In this guide we cover the most important things to consider before buying a new laptop, along with all the information you need to make sure your new laptop does exactly what you want it to do.
If you still have questions or want to see the latest features and tech for yourself, why not call into your nearest store and speak to one of our colleagues, who will happily help you find the perfect laptop.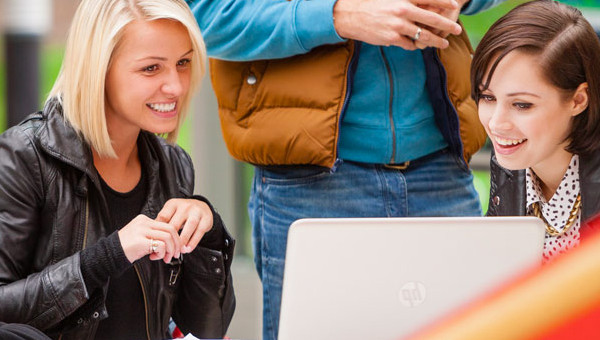 Contents
Operating system
The operating system of your PC determines the way it looks, how it works, and the type of software you can use. There are three main operating systems, each with their own benefits and drawbacks.
Types of laptops
There are different types of laptops to suit different people and uses - have a look at the varieties below to see which one suits you best.
Processor
The processor is the brain of your laptop. Whenever you move the mouse, open a program, or load a file the processor makes it happen. On our product pages we give you all the information necessary to decide whether a processor is powerful enough for your needs.
Memory (RAM)
Random-access memory (RAM) is an important spec to consider if you're looking for a high-performance laptop. Memory (RAM) has nothing to do with the amount of documents you can save - this is what the storage is for.
Storage
Storage refers to the amount of space your laptop has for software, documents and everything else you save. There are four main types of storage available in laptops; HDD, SSD, SSHD and eMMC drives.
Screens
Screen size is a great way to quickly narrow down the huge amount of choice you have when looking for a new laptop. Until recently the most common laptop size was 15.6" - now smaller laptops are increasing in popularity as advances in technology mean you don't need to sacrifice performance for a more portable device.
Connectivity
Connectivity refers to the way your laptop connects to the things around it, including the internet, external storage, screens and other devices. There are a number of key features to look out for.
Extra features
Along with the main components and features, there are a few other things you might want to consider before choosing your laptop.
You might also need...
Once you've decided on the main specs, there are a few other things you might want to think about.