Pressure King Pro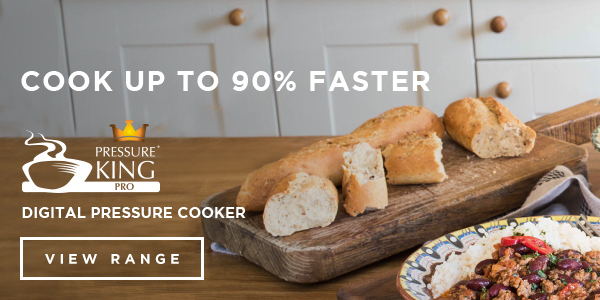 About Pressure King Pro
Take the pressure out of pressure cooking. With the Pressure King Pro you can cook delicious, healthier meals up to 90% faster than conventional cooking methods. Pressurised steam cooking isn't just faster, it locks in more vitamins and nutrients, and infuses your food with its natural flavours for that slow-cooked taste in minutes.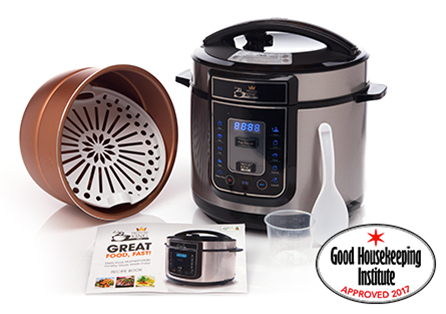 Cook
Faster
Meals in minutes. You can even cook from frozen.
Cook
Healthier
Retain more nutrients than conventional cooking methods.
Cook
Tastier
Lock in flavours to create juicy and tender food.
Cook
Cheaper
Turn cheaper produce into tender, flavoursome meals.