NutriBullet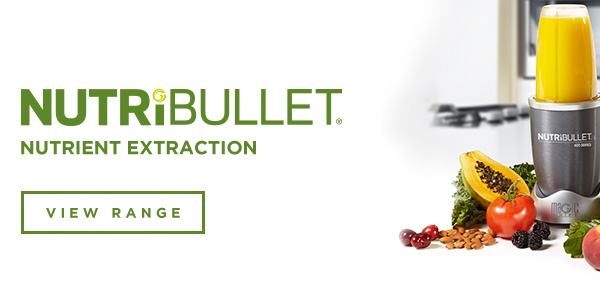 About NutriBullet
The original nutrition extractor loved by millions around the UK. The NutriBullet isn't just a blender. It's a Nutrition Extractor. Bullet cyclonic technology and a specially designed Extractor Blade breaks down fruits, vegetables, nuts, and ice for mouth-watering, nutritious NutriBlast smoothies.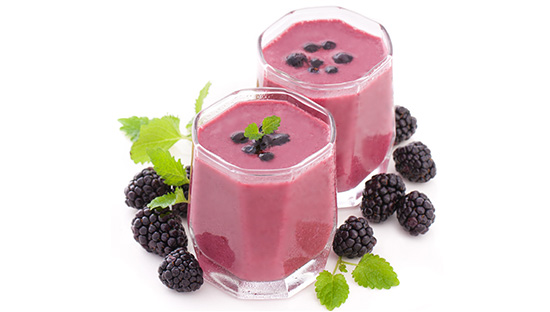 Choose the NutriBullet for your lifestyle & kick start your way to 10 a day.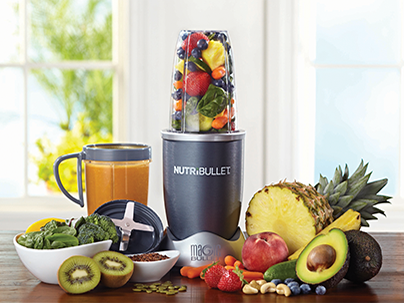 NutriBullet 600
Take your first step towards a healthier diet. The original superfood nutrition extractor breaks down fruits, vegetables, and nuts into a pulp-free NutriBlast smoothie. It's the easy way to get your five a day.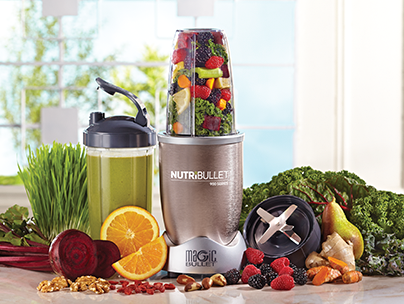 NutriBullet Pro 900
Unleash more goodness from your ingredients. A 50% more powerful motor than the original NutriBullet blends your ingredients together quicker for a smoother, tastier consistency. With an oversized cup, you can make even bigger NutriBlast smoothie portions to savour straightaway, or enjoy on-the-go as part of a healthy lifestyle.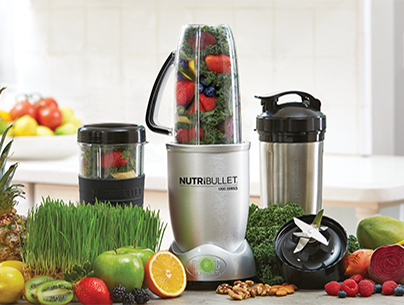 NutriBullet 1200
The easy way to healthier eating. Hands-free One Touch Smart Technology pairs with an extremely powerful 1200 W motor to completely pulverise ingredients for an even smoother consistency. An insulated Stainless Steel Vessel keeps your delicious NutriBlast smoothies chilled for hours.
Also available as part of the NutriBullet Range.