Small kitchen appliances buying guide
Choose the perfect appliance for your kitchen
This buying guide will help you choose the most suitable appliances for your kitchen. Whether you're looking to prepare a meal from scratch, make your favourite hot drinks, or add essential functionality to your kitchen, we can help you pick out the right model for you.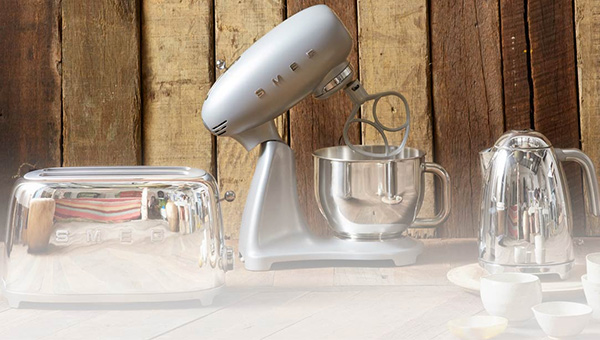 Contents
Kettles and toasters
A kettle and toaster are essential for any kitchen, providing everyday functionality. With a wide range of colours and styles available it's easy to coordinate your kitchen style, but there are a number of other factors to consider.
Juicers and blenders
Make sure you get your 5-a-day and add extra vitamins and minerals to your diet with a juicer or blender. This guide will help you understand the differences between juicers and blenders so you can decide which one is best for your needs.
Food processors and mixers
Kneading, mixing, whisking, chopping…we have an great range of Food Processors and Mixers to suit any budding chef or stylish kitchen. This guide will help you choose just the right one for you.