Gaming console buying guide
From lifelike graphics, to portable hand-held devices, to the emergence of Virtual Reality, there's so much to enjoy about modern gaming.
Our guide contains everything you need to know to get the console that's right for you, in the right price range, to suit your gaming tastes.
Here is our breakdown of the most popular consoles today.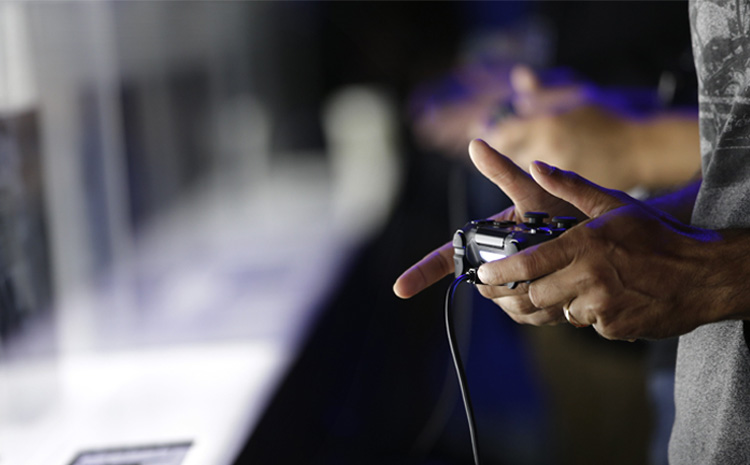 Contents
Xbox
Microsoft's Xbox One has something to offer all ages and interests. There are more than 1300 games to enjoy, from platform games to sports and shooters.
You can play all the latest blockbuster franchises, like FIFA, Call of Duty and Halo 5, both solo or with friends or other gamers online through Xbox LIVE. The Xbox One is also more than just a gaming machine.
You can download your favourite streaming apps like YouTube, BBC iPlayer and Netflix, and use the Xbox media centre to download movies, TV shows, new (and old) games plus music directly to your console.
There are 2 Xbox One consoles to choose from:
Playstation
The PlayStation 4, or PS4, is a firm fan favourite and, like the Xbox One, has something for gamers of all ages. There are thousands of titles across all genres to choose from, plus you get popular exclusives like The Last of Us and Uncharted.
Being a modern console, the PS4 goes far beyond gaming, and lets you access your favourite streaming apps, such as YouTube, Netflix and BBC iPlayer. You can also download music and movies. Play both Blu-ray discs and DVDs, plus there are improved parental controls which let you manage which games and content your family can access. It's a great packaged entertainment system for the living room the whole family can enjoy.
There are 2 PS4 consoles to choose from:
Nintendo Switch
The Nintendo Switch is a truly ground-breaking console. Not only do you get a range of classic exclusive titles, such as Super Mario, Mario Kart and Zelda, you can also play in both traditional mode on a TV, plus on-the-go as a handheld device.
When connected to the dock and TV, the Nintendo Switch offers HD gaming like a classic console. But you can easily detach it from the dock and add two Joy-Con controllers either side of the device and take it out with you like a classic Gameboy.
Features
Multifunctional design lets you play both as console and handheld
Seamlessly carry on gameplay from TV to the handheld device
Up to 6 hours of gameplay when in hand-held mode