Networking
Browse Networking
Networking
Shop by brand
Things to consider
About Whole Home WiFi
Whole Home WiFi
A strong and stable WiFi connection is essential for modern life. Everyone wants reliable WiFi access that will work without any intervention, because we've all experienced the pain of losing connectivity.
It's easy to feel like you're out of your depth if something starts to go wrong with your internet access. Networking upgrades can often seem daunting, but Whole Home WiFi couldn't be easier to set up and use – the entire thing is done from an app.
Whole Home WiFi comes with WiFi roaming, so that you are always connected to the fastest signal available. As you move around the house, your device will automatically be transferred to the strongest WiFi connection – something routers and range extenders aren't capable of.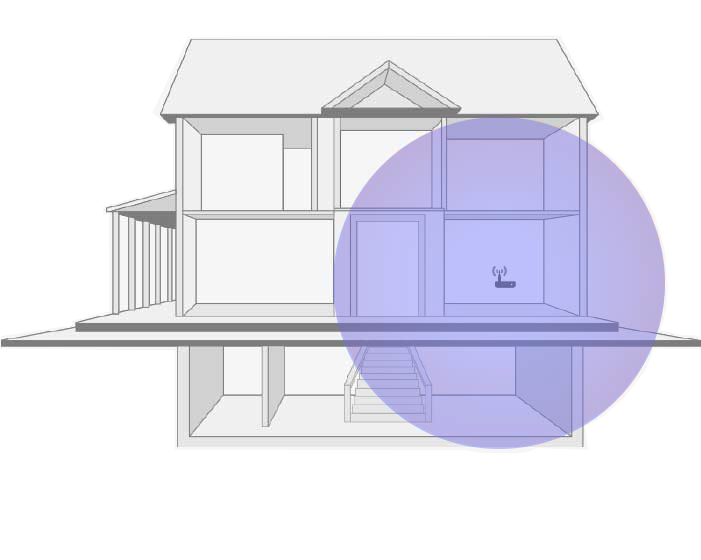 Introducing Whole Home WiFi
How it works
A Whole Home WiFi system is made up of multiple 'units', which need to be dotted around your home to spread fast and reliable WiFi wherever you are.
Setting up and controlling your Whole Home system couldn't be easier – simply install the setup app on your smartphone or tablet and it will take you through every step.
Never lose WiFi access in your home, smart roaming features make sure you'll always have the best connection no matter where you are in your home.
To learn more, check out our frequently asked questions about Whole Home Wi-Fi
In today's modern home it's important that we're well connected. From tablets and TVs to smartphones and consoles, we rely on our internet connection for more than we may think. So it's vital that we have a connection that's fast, reliable and wide-reaching.
Whether you're looking to upgrade, invest in the latest tech or want get the most out of your existing internet service, we've got a selection of hardware to get you going.
If you already know what you need, you can browse by type or search for specific brands, models or networking devices.
We understand the world of networking can be daunting, so we've put together an easy to read buying guide to get you started. Learn about the basics before buying or get a full breakdown, check out the FAQs or find out how to troubleshoot common problems.