Choosing a new lens, made easy
Find the perfect lens to capture what you love with your EOS camera. Take your photography to the next level, and empower your creative with advanced performance you can rely on and enjoy.

With interchangeable lenses your choice is only limited by your imagination. You can experiment with all different types of photography from beginner to advanced, there is a lens that is right for you.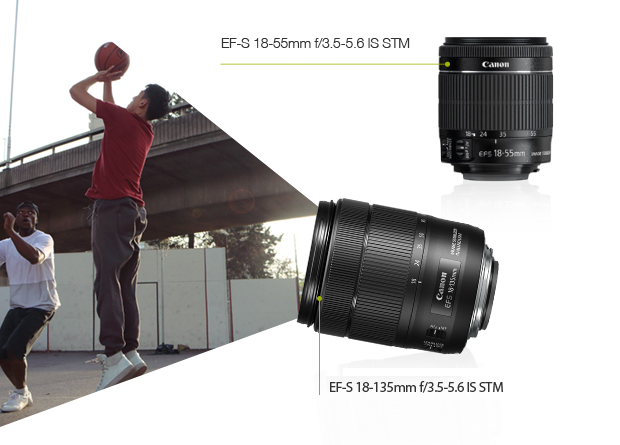 Get Started
Get started with the 18-55mm zoom lens, a great little performer suited to a range of subjects, or the 18-135mm to capture the distance, great for everyday photography.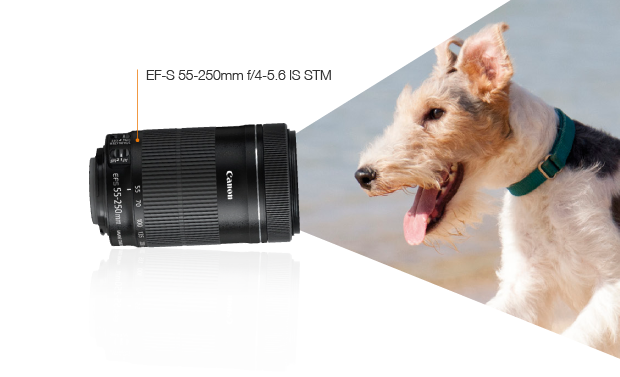 Get Closer
Get closer to the action with the 55-250mm lens, ideal for photographing wildlife and sports with limited access to the subject as it makes distant objects appear nearer.


Get More In
Sometimes you just can't step back any further! That's when an ultra-wide angle lens like the 10-22mm lens comes in handy. With an angle of view that is much wider than that of standard zoom lens, it lets you get more in the frame without moving your feet.
The 10-18mm lens offers the same widest angle of view as the 10-22mm lens, but is more affordable and features an Image Stabilizer to help keep your pictures sharp.


Get Focus
To really make your subject stand out, try isolating it against a blurred background. A lens like the EF 50 mm f/1.8 II can help you do this.
Blurring the background in a picture is good approach when shooting portraits of family and friends. It places most of the attention on the most important thing in the frame – the person whose picture you are taking!