How to choose the best noise-cancelling headphones
Turn off the outside world, and bring on the music...

We could all do with a little peace and quiet from time to time, right? Sometimes, whether you're at home or relaxing outside, you just want to lose yourself in a good album, mix or podcast episode without any distractions.
That's why noise cancelling headphones are the ideal tool for tuning out while tuning in. They use a special technology that turns down the volume on the outside world. Using in-built mics, they pick up low-frequency noises like traffic and low voices. The headphones then neutralise the noise by producing an inverted sound of its own to cancel it out.
And there are lots of benefits to noise cancelling headphones too:
Stopping damage to your ears. Ever have to turn up your music a little too loud, just to hear it in a busy place? Since ambient sound is blocked with noise cancellation, we don't have to put the volume up so high to hear those masterful little details, saving us from permanent ear damage.
Helping you focus. This is especially useful if you work at home or in shared working spaces. When we can zone it out, we can get way more done.
Making a moment to destress. Having lots of noises coming at you at once can be overwhelming from time to time. Pressing pause on the outside world can be meditative, giving us a chance to check in on how we're feeling.
We've all got different things we want out of our headphones, so look out for a pair that suits your needs best...
Best for music lovers
Bose QuietComfort 35 II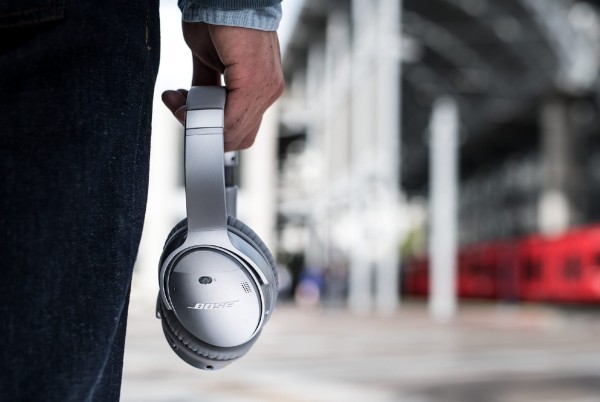 These trusty headphones have been a top pick for a while, and for good reason – they produce some of the most detailed, balanced sound we've ever heard from a pair of headphones. Combine that with a battery that lasts up to 20 hours, and you've got the perfect choice for all-day playlist binges.
Beyond the amazing sound quality and battery to match, there's both a high and low noise cancelling option. The high setting does a seriously impressive job shutting out noisy distractions, so you'll never miss a beat.
Sony WH-1000XM4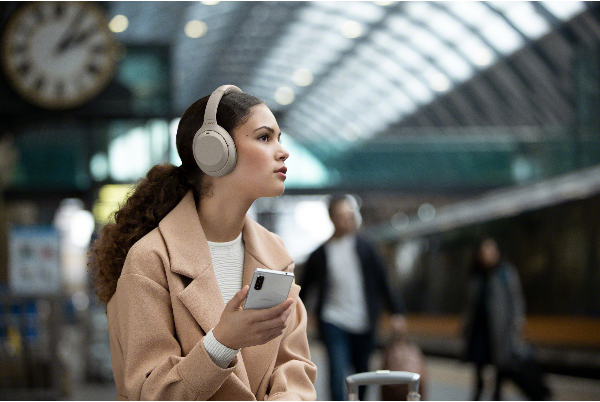 With industry leading noise cancelling headphones, picking up on an even bigger number of frequencies so that it really is just you and the music for up to 30 hours. Need power in a hurry? With these, you can get 5 hours' worth of charge after just 10 minutes. They're also backed by DSEE Extreme using cutting Edge-AI co-developed with Sony Music Entertainment, for real time upscaling of your compressed digital music files. Put simply, your music never sounded so good. 
As well as incredible audio, one of the best features of Sony WH-1000XM4 headphones have is Speak-to-Chat. When you start talking, your headphones will automatically pause your music. Pretty clever!
Best all-rounders
Beats Solo Pro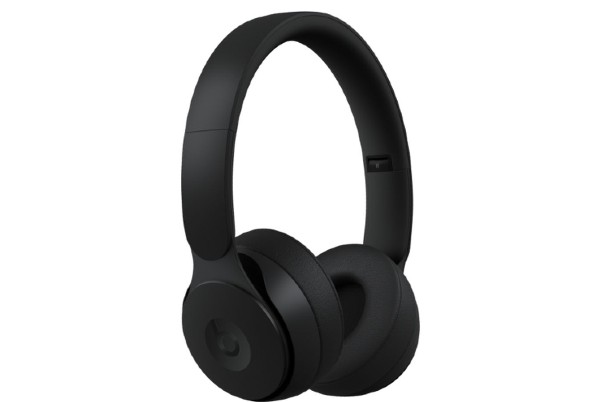 This ace pair of on-ears make getting connected and blocking out interruptions easy. Once you're all set up, as soon as you unfold Beats Solo Pro headphones, they link straight to your music device. Every time. Sound-wise, they offer great clarity and balance, which makes them great for hopping between all kinds of genres.
There's enough battery packed in there to get through full discographies, too. Flick to noise-cancelling mode and Beats Solo Pro go for up to 22 hours, or keep alert with transparency mode and they'll keep the tunes playing for 40 hours. Nice.
JBL Live Pro+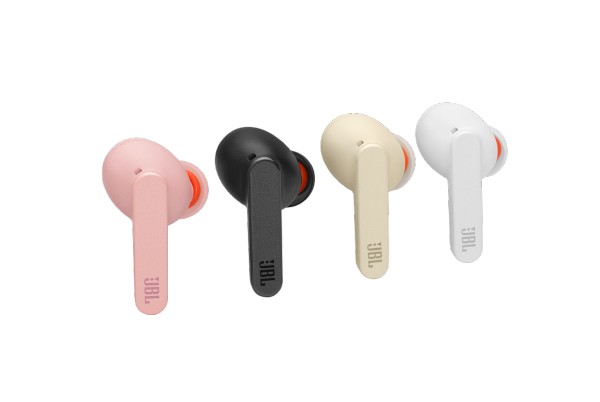 These little buds have everything you need to listen clearly, chat away and stay focused anywhere. That includes a charging case with nearly a day's worth of power.
As well as a super-smart active noise cancelling mode that dynamically adjusts to your surroundings, you can actually play around with the EQ yourself to suit what you're tuning into. Crank up the bass, or let the soaring vocals do the talking. You're in charge.
Best for gym junkies
Bose QuietComfort Earbuds
Nobody wants to be popping their headphones back in every 5 seconds when they're working out. Bose QC Earbuds are fitted with StayHear Max eartips that keep them in place no matter how much you move around. They're sweat and weather resistant too, so you don't have to worry about going for a run in the rain.
We love the gesture controls, too. They can answer calls, adjust the volume, play songs and more with a simple tap, touch or swipe. Play or pause your music without pausing your workout.
Not only are they great for sports, but they have some of the most effective noise cancellation skills around.  You'll never lose focus when you're pushing towards that next goal.
Sony WF-1000XM4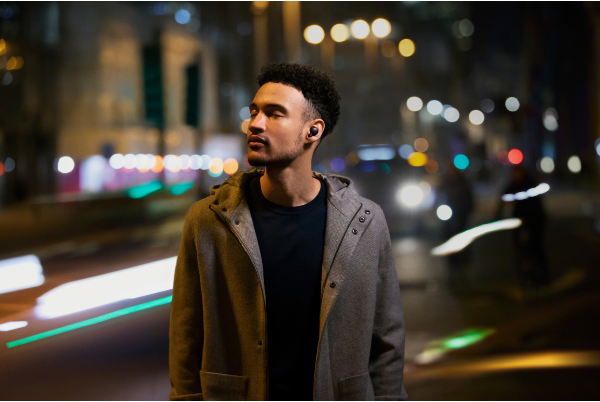 Not only can Sony WF-1000XM4 true wireless earbuds play wireless Hi-Res Audio, they make light work of loud noise in just about any scenario with Sony's amazing noise cancellation. That's because they're powered by the integrated V1 processor that delivers seriously high-level noise cancelling while using less power. You can enjoy a full working day of your favourite tunes, 8 hours, from your headphones and store another 16 hours in the case. In a rush? Just a 5 minute quick charge gives you up to 60 minutes of play.
Enjoy tuning in while getting your steps in? These smart earbuds have an awesome Wind Noise Reduction mode that recognises when it's a windy day. That means you can enjoy that outdoor run without the 'whooshing' sound battling with your beats.