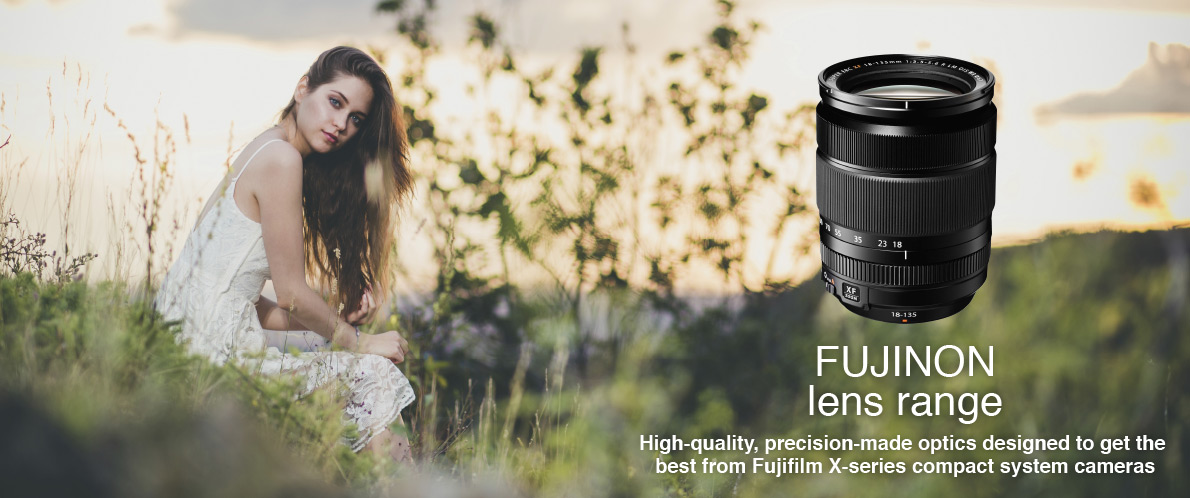 Discover high-precision lenses
Fujifilm has devloped an extensive range of FUJINON lenses designed for use with your X-Mount interchangeable lens camera. Renowned for their use in the broadcasting world, FUJINON lenses offer the best in visual technology, with a lens to suit every type of photographer. XF prime lenses give clean, crisp output at fixed focal lengths and are perfect for portraits and street photography. XF zoom lenses offer flexibility making them excellent for wildlife, sports and travel – or if you're into adventures whatever the weather, the XF 'WR' zoom lenses offer the same excellent quality and flexibility but are sealed against moisture and dust, making them the perfect partner to the weather-resistant X-T1.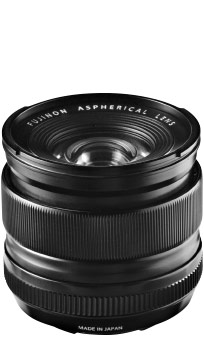 FUJINON XF14mm F2.8R
TThe widest lens in the XF line-up, the 14mm offers the equivalent of a 21mm on a 35mm camera so it's great for wide landscapes and architecture shots.
Featuring the same high quality build of all the other XF lenses, the 14mm also sports a depth-of-field scale on the lens barrel, so it's easy to judge image sharpness while the wide maximum aperture and close focusing distance of just 18cm adds extra versatility. Picture quality is impressive with superb sharpness right into the corners of the image.
More info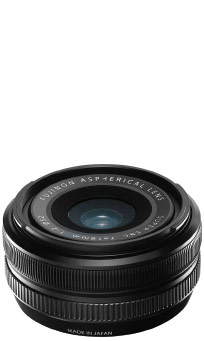 FUJINON XF18mm F2R Prime
Small and lightweight, the XF18mm 'pancake' is a great all-round lens and makes a truly portable package when paired with any X-series body.
Offering a moderate wide-angle view, it's a great option for landscape, urban and architecture – allowing you to work quickly and discreetly.
With superb image quality the fast f/2 maximum aperture offers great versatility as well as deep bokeh, making it an ideal lens for low-light shooting situations.
More info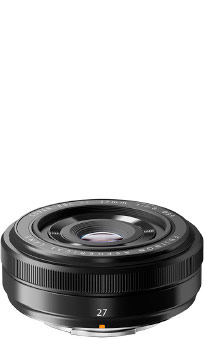 FUJINON XF27mm F2.8 Prime
Super lightweight and portable, this 'pancake' lens is the perfect partner to your X-series camera, giving a sleek and discreet look as well as providing focal excellence thanks to high-precision autofocus and quality construction.
With a 35mm focal length equivalent of 41mm this quality lens gives a view similar to the human eye, making it ideal for a range of genres including street and travel photography. And as it weighs a mere 78 grammes there's no reason not to take it with you everywhere.
More info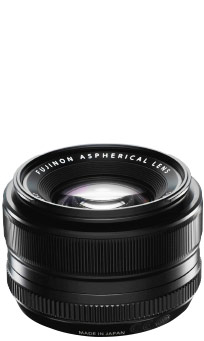 FUJINON XF35mm F1.4R Prime
A great all-rounder, this optic offers a focal length similar to that of the human eye, which is why it's seen as a 'standard' lens for X-series compact system cameras.
The wide maximum aperture of f/1.4 not only gives extra versatility when shooting in low-light conditions, it also offers beautiful out-of-focus 'bokeh' effects thanks to specially designed aperture blades with rounded edges – so if you enjoy shooting portraits and like to keep your kit light, this is the lens for you.
More info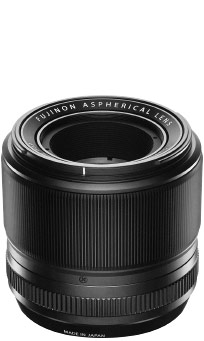 FUJINON XF60mm F2.4R Macro
If you like to get up close and personal with your subjects, this is the ideal lens. It allows you to fill the frame with details thanks to its 1:2 magnification ratio, which makes it perfectly suited to photographers who like to shoot flowers, insects and other mini-beasties.
Better still, the 91mm equivalent focal length and aperture range – f/2.4 maximum extending all the way down to f//22 for longer depths of field – mean it also doubles as a great lens for shooting portraits and scenes.
More info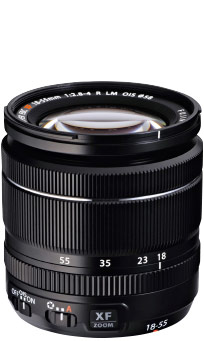 FUJINON XF18-55mm F2.8-4 R LM OIS Zoom
Considered to be one of the finest kit zoom lenses money can buy, this versatile optic is great for photographers who want to shoot a wide variety of subjects without having to swap lenses all the time.
It delivers consistently good shots right across its focal range, which stretches from 27-84mm (35mm equivalent), making it ideally suited to anything from landscapes through to portraits. Beautifully made and with a powerful image stabiliser too, this is a must-have lens.
More info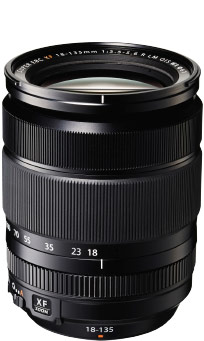 FUJINON XF18-135mm F3.5-5.6R OIS WR Zoom
This far-reaching zoom lens is weather sealed in 20 areas so you can keep taking photographs in wet, dusty or cold conditions without having to worry. For this reason, it's the perfect partner for the X-T1 compact system camera, which has the same weather-resistant properties.
Further impressive features include a highly advanced image stabilisation system that will help you shoot in low light without a tripod and rapid autofocusing in just 0.1sec thanks to an inner focusing mechanism.
More info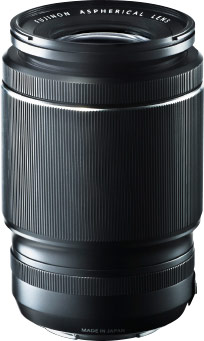 FUJINON XF55-200mm F3.5-4.8R LM OIS Zoom
If it's telephoto power you're after to pull in distant subjects, or shoot sport, look no further. With a 35mm focal length equivalent of 305mm at its longest setting, this beautifully made lens will get you to the heart of the action.
The large zoom control makes it easy to fine-tune your compositions, plus there are large manual focusing and aperture rings for complete control. Image stabilisation allows you to keep shooting without a tripod when light levels dip, while high-quality glass delivers superb quality.
More info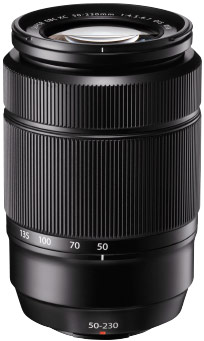 FUJINON XC50-230mm F4.5-6.7 OIS Zoom
If it's telephoto power you're after, then you need look no further. This powerful zoom offers the 35mm equivalent to a 76-350mm lens so you'll be able to pull in distant detail.
Despite its telephoto reach, this lens remains relatively compact and lightweight, plus it features an optical image stabiliser that will help reduce the possibility of camera shake spoiling your images. With a smooth zooming action and a large manual focusing ring should you need it, this is a great addition to any outfit.
More info
Compare FUJINON interchangeable lenses
| | Model | Construction | 35mm equivalent | Minimum aperture | Filter size | Close focusing distance | Aperture ring | Weight | |
| --- | --- | --- | --- | --- | --- | --- | --- | --- | --- |
| | XF14mm | 10 elements in 7 groups | 21mm | f/22 | 58mm | 30cm | Yes | 310g | More info |
| | XF18mm | 8 elements in 7 groups | 27mm | f/16 | 52mm | 18cm | Yes | 116g | More info |
| | XF27mm | 7 elements in 5 groups | 41mm | f/16 | 39mm | 34cm | No | 78g | More info |
| | XF35mm | 8 elements in 6 groups | 53mm | f/16 | 52mm | 28cm | Yes | 187g | More info |
| | XF60mm | 10 elements in 8 groups | 91mm | f/22 | 39mm | 26.7cm | Yes | 215g | More info |
| | XF18 - 55mm | 14 elements in 10 groups | 27-84mm | f/22 | 58mm | 28cm | Yes | 187g | More info |
| | XF18 - 135mm | 16 elements in 12 groups | 27-206mm | f/22 | 67mm | 45cm | Yes | 490g | More info |
| | XF55 - 200mm | 14 elements in 10 groups | 84-305mm | f/22 | 62mm | 1.1m | Yes | 580g | More info |
| | XC50 - 230mm | 13 elements in 10 groups | 76-350mm | f/22 | 58mm | 1.1m | No | 375g | More info |
Choose a Fujifilm compact system camera to match your lens
Six different Fujifilm compact system camera bodies are available, with each one offering a great combination of advanced features, stunning design and fine build quality.