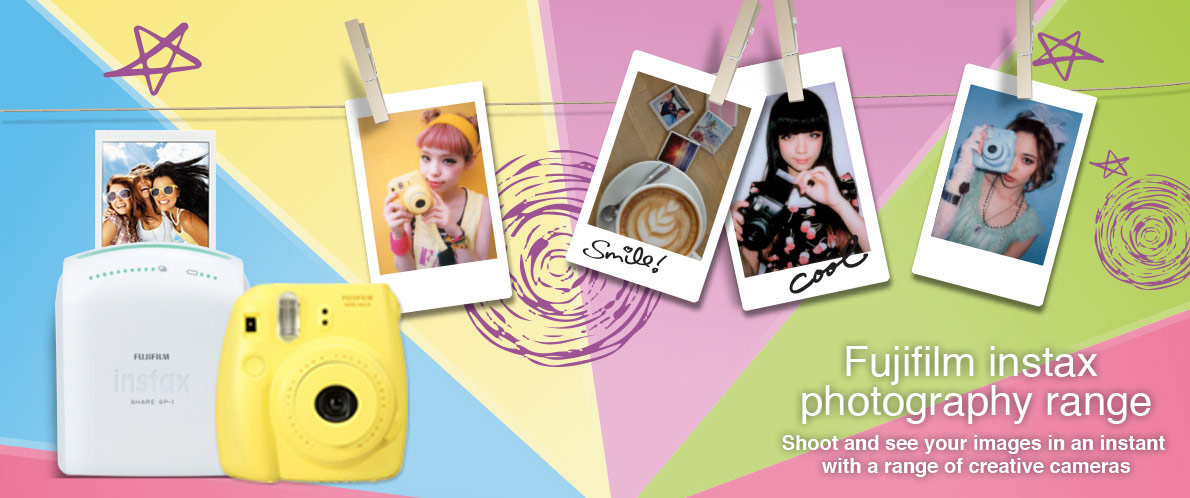 Shoot creatively, in an instant
Drawing on Fujifilm's expertise in film, the instax range of cameras and the new SP-1 Share printer produce stunning instant prints in vibrant colour. With a variety of cameras to choose from including the fun and cute mini 8 and the retro inspired mini 90, it's so easy to shoot and share.
Get creative with instax pictures. They're perfect for events and parties, particularly if you choose one of the patterned refill packs of film to give your shots themed borders. Add your shots to an album, stick them on notebooks or phone cases, and even make personalised gifts, all in an instant!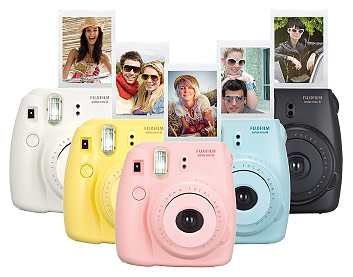 Fujifilm instax mini 8
With cute and compact design, the mini 8 is so easy to use and is available in five different colours to suit any style or personality. This fashionable instant camera shoots pictures on real film that you can enjoy in an instant.
Take creative control by selecting your brightness mode, or shoot a high-key photo for a soft, fashion effect to your pictures. With built-in flash the mini 8 is great for picture-taking at any time of day or night, making it perfect for parties, events and festivals.
Printed on credit-card sized mini film, instax pictures are ideal for scrapbooking, gifts and decorations – giving you endless creative options.
More info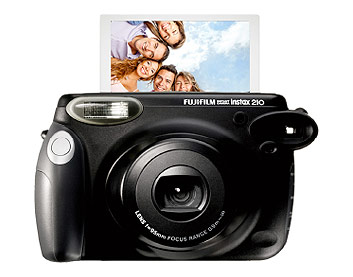 Fujifilm instax 210 Wide
Boasting images twice as wide as instax mini film, the instax 210 Wide camera is a great choice for photographers who enjoy a broader field of view – big groups, landscapes and street scenes.
Control the appearance of your prints with the Lighten-Darken Control, which adjusts the intensity of colours. You can also make the most of the automatic electronic flash, adjusting the amount of flash according to the distance from your subject and using forced firing mode to optimise backlit shots. The lens cover closes automatically to protect the lens, and all this comes packed into a neat little body, available in black or silver.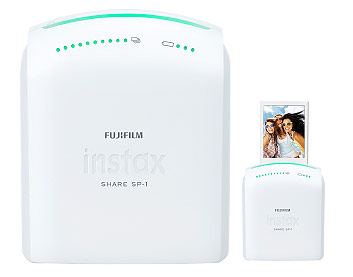 Fujifilm Share SP-­1
For those who enjoy the look and feel of instax prints, but want to use their own digital camera, there's the Fujifilm Share SP-1 printer.
Using the same Fujifilm instax mini film as the cameras, this innovative gadget quickly prints your photos direct from your smartphone or tablet via the instax SHARE app, or if you have an X-M1, X-A1 or XQ1 with up-to-date firmware you can even print direct from your camera.
A range of editing functions includes templates, as well as cropping, rotating and filter effects like black & white and sepia – or you can use the app to intelligently improve your shot, before printing in an instant.
Fujifilm instax mini 90
Ideal for the artistic photographer who likes instant results, the Fujifilm instax mini 90 features an impressive range of advanced functions, giving you complete creative control, including:
Built-in flash & Party mode for bright portraits at night
Bulb mode for original shots of light streaks
Double exposure mode for unique images blended together
Kids mode for super-quick subjects and low-light conditions
Macro mode for stunning details close-up
Mode dial to easily switch between functions without taking your eye from the viewfinder.
More info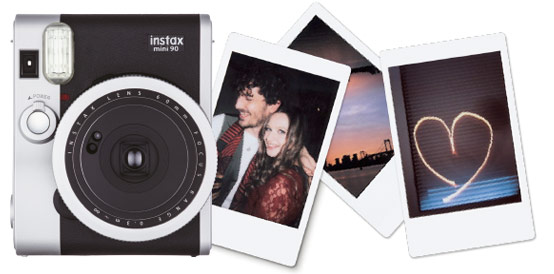 .
Fujifilm instax mini film refills
These handy Fujifilm instax mini refills fit the instax mini cameras and Share SP-1 printer. Fujifilm's instant film technology ensures accurate colour and sharpness with every picture, plus the credit-card sized frame makes them a unique and fun way to share your shots.
The Fujifilm instax mini Twin Pack is ideal to get you started. With 20 frames packaged in a small cartridge it's easy to start taking photos straight away. If you fancy getting creative take a look at the range of Fujifilm instax mini films. Colourful and fun film packs are available in an array of patterns and styles – making them perfect for gifts or special occasions, and giving all your instax photos a personalised, artistic feel.
More info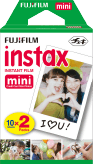 More info
Dalmatian instax mini film
Great for puppy lovers or the fashion-concious, this 10-pack of mini instax film frames your pictures in a fun and quirky way, making it ideal for kids parties or scrapbooking.
More info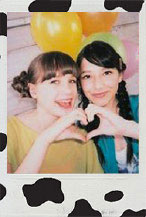 Wedding instax mini film
Make a special day unique with these wedding styled instax mini frames. Decorated with floral patterns they add a personal touch to any wedding celebration.
More info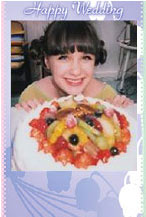 Stained Glass instax mini film
Give your instax mini photos a fun and funky edge with these stained glass style borders. As with all mini film you can use this in your mini instax camera or with the SP-1 Share printer.
More info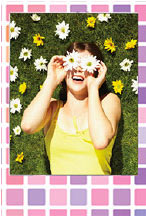 Candy Pop instax mini film
Give your instax pictures a retro-chic feel with these candy pop borders. If you're planning on some scrapbooking or card making this 10-pack of film will give you the creative edge.
Coming soon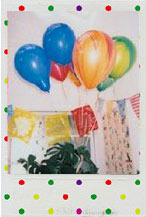 Star instax mini film
Perfect for parties, this star film will really make your photos shine. As with all instax mini film, the ISO 800 speed ensures great results, with crisp clear details.
More info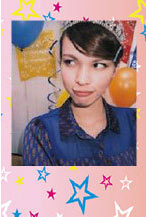 Comic Strip instax mini film
Get creative with these fun comic strip borders in your instax mini camera or SP-1 Share printer. Simply load, take your shot and wait for the image to emerge.
More info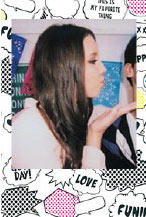 Fujifilm instax mini 8 Accessory Kit
Make sure you've got the most stylish accessories for your instax mini 8. This kit offers a chic photo album and camera case to protect your kit, plus a handy close-up lens and mirror – use it to take photos in macro mode and as a mirror for stunning selfies!
More info