SHOP FOR FEATURED PANASONIC PRODUCTS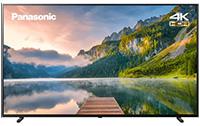 TX-58JX800B
The TX-58JX800B is here to take your TV watching up a notch. This 58" Ultra HD 4K HDR LED TV is fine-tuned to give you a stunning picture and truly immersive audio experience. Popcorn at the ready.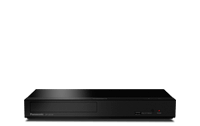 DP-UB159EB
Stick a DVD or Blu-ray disc into this DP-UB159EB compact 4K Ultra HD Blu-ray player and enjoy your favourite films in amazing detail. And with two HDMI cables, it separates sound and vision for a brilliant performance.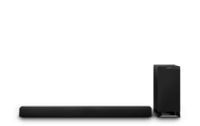 SC-HTB600EBK
Great movies deserve great audio, don't you think? With the SC-HTB600EBK you can choose the mode that suits what you're watching. Whatever the genre, there's a mode for that. Powerful, dynamic sound that moves around in all directions - you'll hear the difference.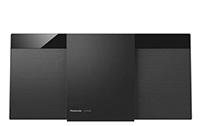 SC-HC302
How can something so slim and compact produce such a clear, powerful sound? With the SC-HC302, you can also choose from a wide range of sources - CD, Bluetooth, USB - so you can get your favourite tunes from anywhere.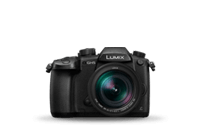 DC-GH5M2
Memories never looked better. This LUMIX G camera captures your scenes in incredible detail, and with the OLED 3680k Live View Finder, you'll get a frame that matches the finished photograph. What you see is what you get!